At Paperchases & Petticoats, our goal is to help horse lovers of all kinds—from professionals to dreamers—live smartly. We represent the movers, the shakers, and the ones who without a doubt want to be the best damn version of themselves in and out of the saddle. So, we were extremely honored to be nominated by readers for the 2017 BlogPaws 'Best Unconventional Pet Blog' Award.
Of the hundreds of entries received in the Nose-to-Nose Pet Blogging & Social Media Awards, 56 finalists were selected, and 14 winners resulted. Earning the 'Best Unconventional Pet Blog' category award is proof we're not only recommending fresh approaches to the equestrian lifestyle, but living it. This is why it is important that we continue to offer advice from inspiring influencers on health, fitness and fashion on a site that views every aspect of the equestrian lifestyle through a glamorous lens.
While we appreciate the recognition for our efforts, the new friendships and collaborations that have developed out of the blog are the real reward. The trophy is just the icing on the cake!
We also received a $500 donation from sponsor, Pet360 Media, to the 501(c3) pet rescue group of our choice. Giving back is a big part of our personal philosophies and we were excited to see that BlogPaws felt the same way. With our combined history with a love for thoroughbreds, we chose Mid-Atlantic Horse Rescue as our donation recipient; a non-profit organization in Maryland that buys slaughter bound ex-racehorses and adopts them into good homes as pleasure and sport horses. This is just the beginning of a long lasting movement to extend our philanthropic efforts.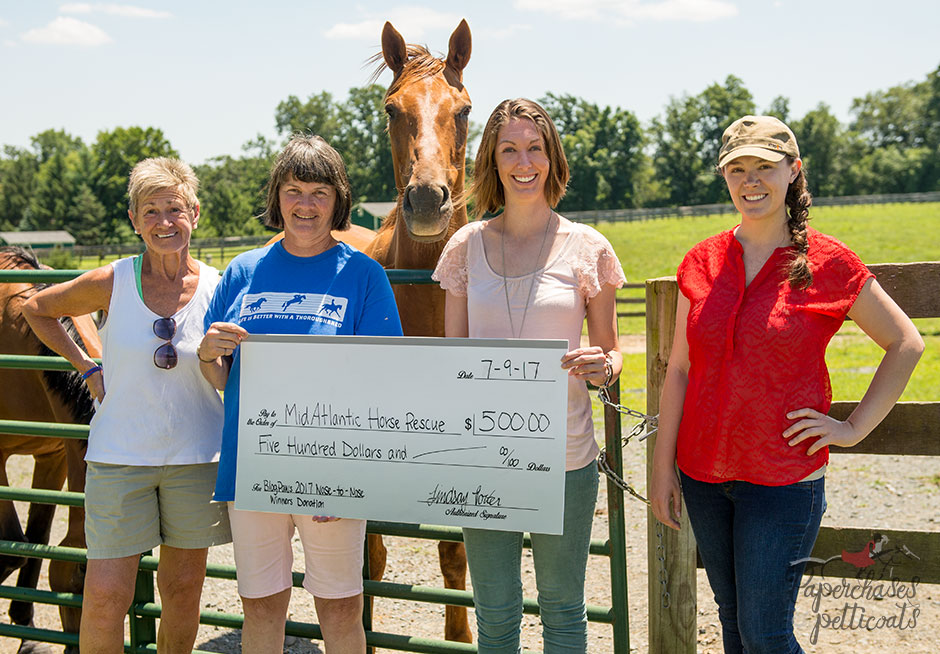 We'd like to thank BlogPaws, Pet 360 Media solutions, and of course, our fantastic readers for this very exciting honor!