You know those moments when you see works of art and instantly relate to or understand the story behind them? These are the feelings I get every time I see a custom vector illustration by Ukrainian artist Natalia Lavrinenko.
I followed Natalia on Instagram after seeing her illustration inspired by @ciaratoga. Her custom digital portraits are a real showcase of her skill. They truly capture the essence of each subject and make me connect with the image rather then just seeing a pretty picture.
Here's a taste of her work:
So naturally I had to commission a custom horse vector illustration of Dexter based off this picture. Her dedication to the project was outstanding. Natalia is very easy to work with and her attention to detail and creativity are first class. I could not be happier with my illustration and jumped on the chance to interview Natalia to share her wonderfulness with you all. Scroll down to read the exclusive interview.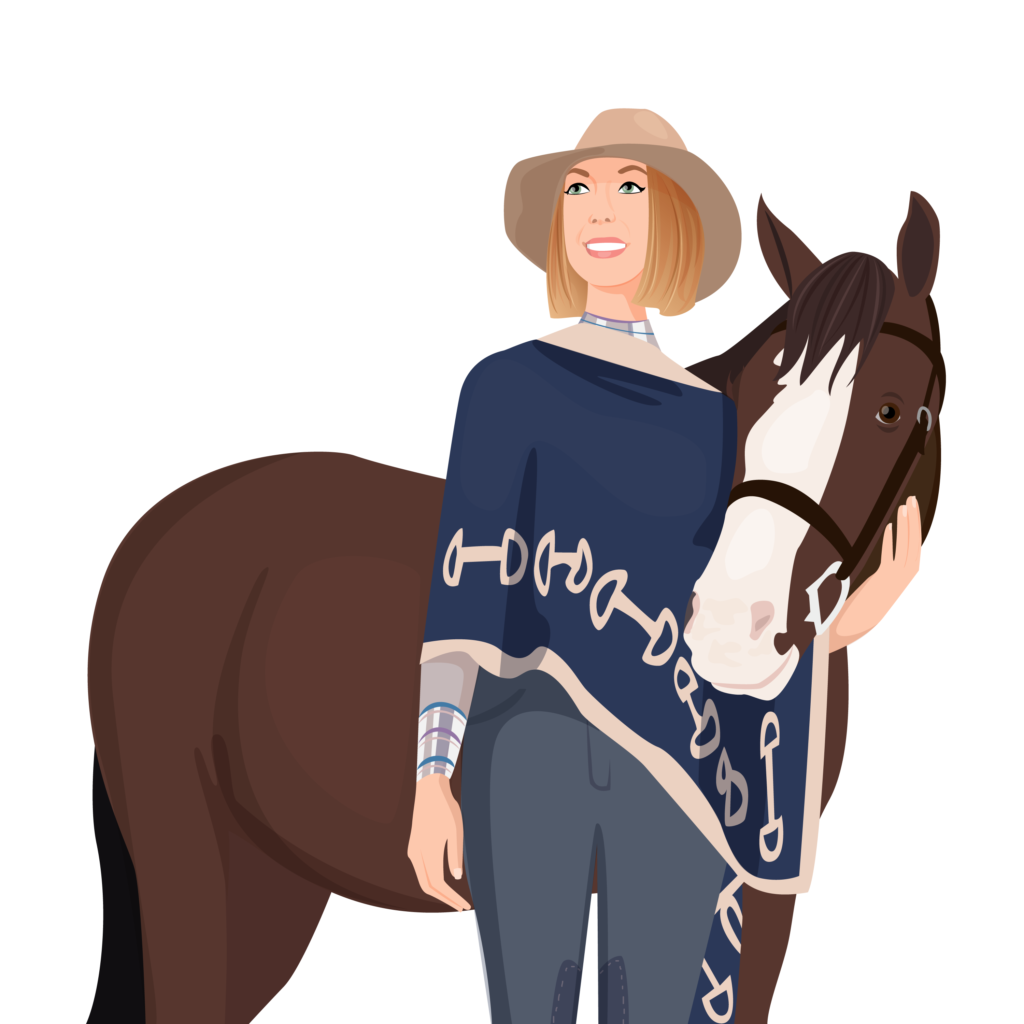 1.Tell us about your background. How did you become a vector artist?
It was in 2009. I just got married and gave birth to my daughter, so it was a very busy time! I wanted to do something that could let me work from home, earn some money, and be with my baby at the same time. I always loved to draw, but it wasn't my profession. So when I heard about vector graphics I decided to try it. I learned Adobe Illustrator with video tutorials for six months and I then tried to sell my very first illustrations via stock photo agencies. Of course, I didn't earn any money at first, and I was even thinking about quitting drawing a couple of times. Thankfully, my husband believed in me and supported me as I was struggling to make my first steps as a professional vector artist. He didn't let me give up when I was close to it.
2. Did you experiment with other media before digital artwork?
No, vector illustration was my first real try at art.
3. What is your aim as a vector artist?
Vector illustration is the perfect tool to do what I love to do, share the joy with others, be who I want to be. I think the main aim is to keep this feeling of happiness.
4. Who is your ideal viewer?
I think it's my daughter Darina.
5. Do you recall your first vector illustration?
Oh yes! It was a horrible illustration of the plate and the spoon for stock photo agencies. LOL.
6. What most often inspires your illustrations?
People, music, my mood, different things.
7. What is your workspace like?
I work from home, so it's just a table with the screen and the graphics tablet, and the chair. It's very comfortable and I love it.
8. How difficult is a custom horse vector illustration?
Sometimes it's quite difficult to illustrate animals, including horses. The tricky part is depicting their emotions.
Thank you so much for chatting with me, Natalia!
Be sure to check out Natalia's website full of incredible art + consider her if you are looking for a beautiful custom horse vector illustration. You can also find Natalia on Instagram and Facebook.