To me, cashmere is code for luxury: soft, comfortable, and extravagant. When you think of cashmere, a sweater is probably what comes to mind. And if you're like me, you've lusted after having a cashmere sweater (or two) in your wardrobe. But chances are you've probably never considered a shawl. I didn't either until I was introduced to Captiva Cashmere by Balbianello and their Cinta Shawl.
With one currently in my possession, I can confidently say that this shawl is exactly as described.

Features
Made of the world's finest cashmere, I found this shawl to be super cozy. I put it to the test in 20-some-degree weather (without a jacket) and it kept my shoulders nice and toasty while looking chic. I think we can all benefit from something warm and cuddly, and this seems to fit the bill.
I also found the wool quality to be absurdly good. It's well manufactured and the material is incredibly soft. It does not irritate me in any way and just makes me FEEL luxurious!
Weighing in at a whopping 2 ounces, this shawl is so lightweight that I can pack it in just about any bag.
The Cinta Shawl is sized at 28"x78" which I love because I can wear it both as a scarf and shawl. There are so many ways you can style it, but I'm totally digging it as a wrap for fall/winter—gives my look a southwest flair. It's perfect to throw on any outfit throughout the year.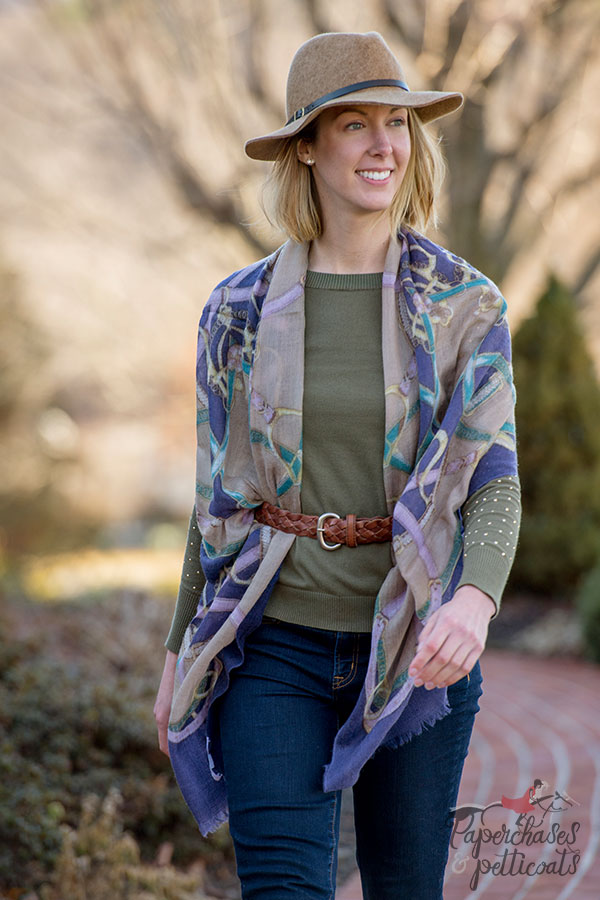 Options
Although this style of shawl comes in other vibrant colors, I went for the blue/taupe color and I'm truly in love. The pattern is simple, stylish and will always be a classic. I really enjoy the timelessness of its design.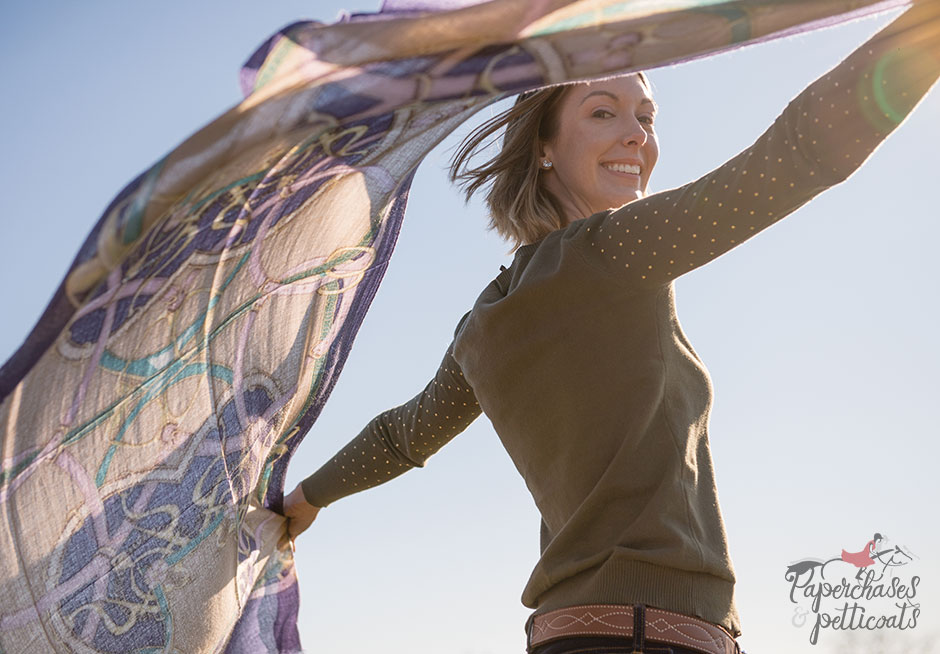 One of many great products from Captiva Cashmere by Balbianello.
Thumbs Up 👍
This shawl comes in a zipper pouch that is nice for storage or long distance travel.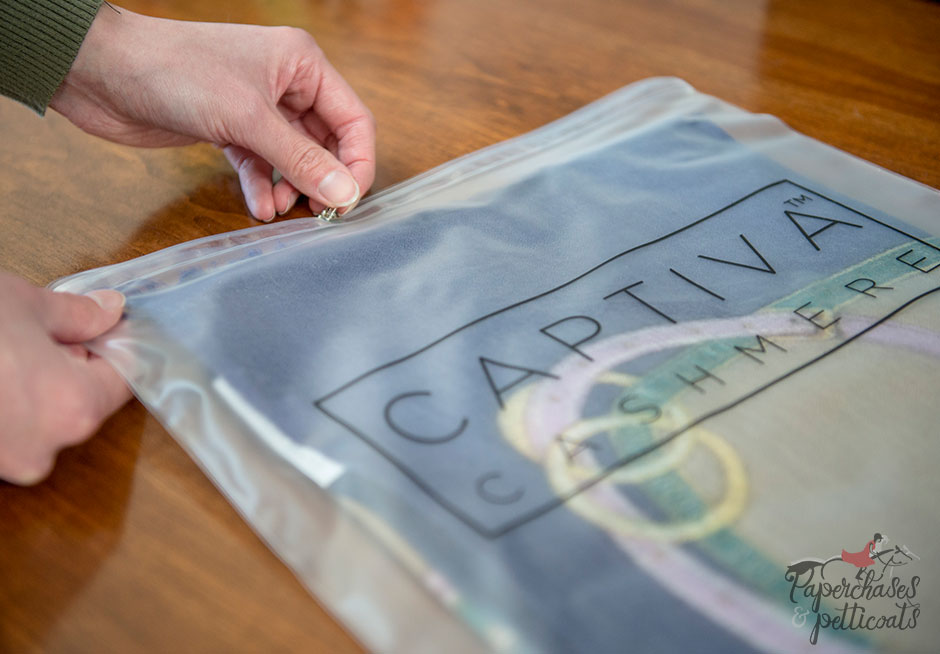 Thumbs Down 👎
Captiva Cashmere by Balbianello does not sell direct, so finding a retailer can be a bit tricky as their products are only sold in high-end boutiques and there is not a list on the site. However, I found the Cinta Shawl at Exceptional Equine.
Price
Retailing at around $220, the Cinta Shawl is on the pricier side, but well worth the investment for those (like myself) who love a little luxury. You really get what you pay for. It's a great product that will stand the test of time.
Bottom Line
I think every equestrianista should have at least one of these in her closet. It's such a staple and makes my outfits pop.
I would love to add more to my collection. 10/10 would recommend.
—
Find out more about the Captiva Cashmere by Balbianello Cinta Shawl here.
You can also check out Captiva Cashmere by Balbianello on Facebook and Instagram.