They say a picture is worth a thousand words, but nothing says "equestrian problems" like an empty bank account or glass of wine…maybe 4 (just pass me the bottle, I don't need a glass) after a bad ride. Camera roll full? Wine glass empty? Have no fear, the "I Need" wine tee from 20×60 is here to inform the world of our horse woes and wine o'clock addiction.
This is a really cute shirt that sums me up to a tee! Sorry, couldn't resist a good pun. Every time I go shopping, without fail, I gravitate toward any and every graphic tee that is pro equestrian culture. An addict myself, I feel the need to exploit my infatuation with the trials and tribulations of owning horses. If you're also like me, then this tee is your first step toward admitting you have a problem. Though you will have to shell out some cash for it. Decisions, decisions…
Features
Reliable basics, like this tee, are key to a well-balanced wardrobe. Great for all casual occasions, it features a classic v-neckline and is seriously soft with a can't-resist broken in feel. It's a nice breathable material – not too heavy or light – that fits as expected (small is exactly how it's pictured). The screenprinting looks incredibly professional, bright on an otherwise dark fabric and has not shown any signs of fading after many washes. I get a lot of compliments on it.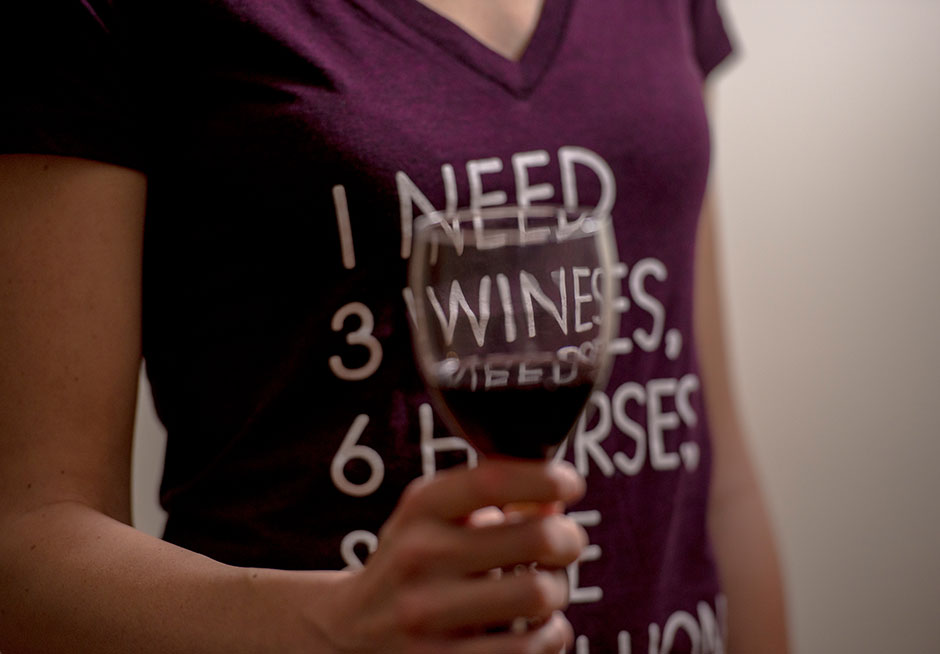 I am certainly impressed with its quality, I must say, and looking forward to wearing this all summer. For any other time of the year, rock this witty tee with a cute full zip or blazer to totally slay the layering game. If it's versatility you're after, you're in luck, this amethyst shirt pairs well with other on-trend colors and a variety of different patterns—just about anything.
So go ahead, treat your wicked-sense-of-humor self with a gift for the next time you're drinking red, white or pink. Whether you're tasting wine on the couch, having brunch with your barn friends or schooling for the next horse show, you can be confident that you have one of the funniest quotes of the day about equestrian problems branded on your outfit.
Options
This cool design is one of the many tees 20×60 offers with the "I Need" motif. For other shining examples, check out the original "I Need" Equestrian Tee, the "I Need" Equestrian Long Sleeve Tee, and the "I Need" pullover to perk up your caffeine-loving wardrobe! Pretty awesome, wouldn't you agree?
Thumbs Up 👍
If your closet is made up of mostly solid colors, stripes, and plaids, this tee brings so much fun into the mix. There's an option that best suits every personality.
Thumbs Down 👎
You may get lots of stares or complements by strangers if you wear this amazing tee. It's definitely an invitation to talk to you!
Price
Ringing in under $35 USD, there's really no reason not to give this "I NEED" wine tee a try before it's totally wiped out.
Bottom Line
I collect shirts with attitude and the "I Need" wine tee depicts me accurately. I'll definitely be purchasing other designs from this shop (the cupcakes tee is calling my name). Added bonuses of tote bags and stickers are also a possibility when you purchase from 20×60! 10/10- quality, service, and design.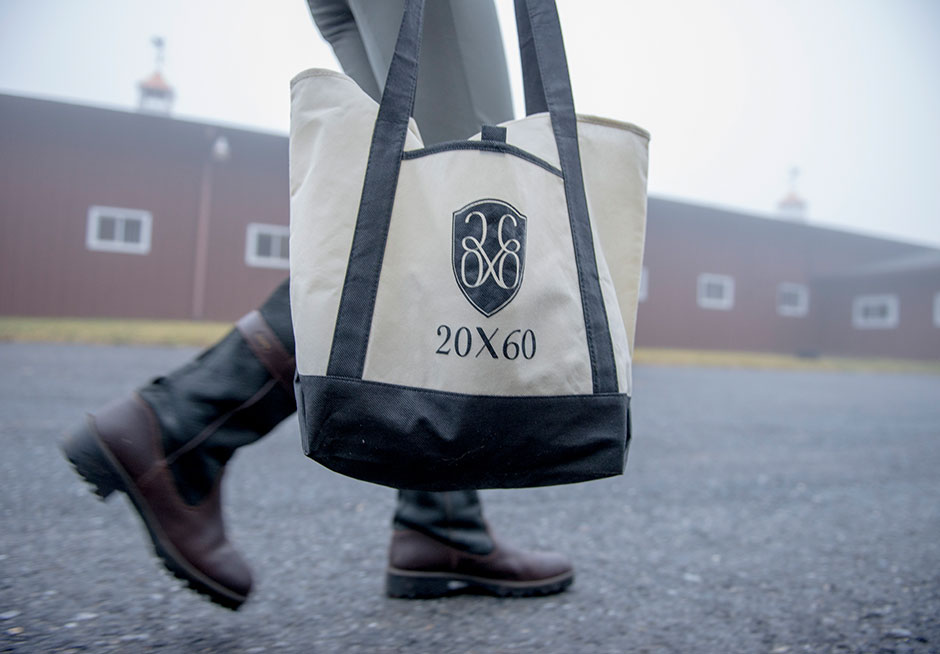 Do you "NEED" to add this tee to your stable-chic wardrobe?
—
Find out more about the 20×60 "I Need" Wine Tee here.
You can also check out 20×60 on Facebook, Instagram and Twitter.