I never thought I'd find myself sporting a pair of riding breeches in a color straight out of an Easter basket, but quickly changed my mind after discovering a bargain shopping discount from Carousel Horse Tack. Welcome to my dirty little secret…sales are my weakness. I'm probably 75% more likely to buy something impulsively if it's on sale, especially when horses are involved.
I must admit, after purchasing a pair of Annie's Equestrienne Apparel Tardis Breeches with Bling, I noticed a positive effect on my riding. Fashion doesn't just let me express myself, it makes me feel powerful. And that sense of power lends itself to confidence in the saddle.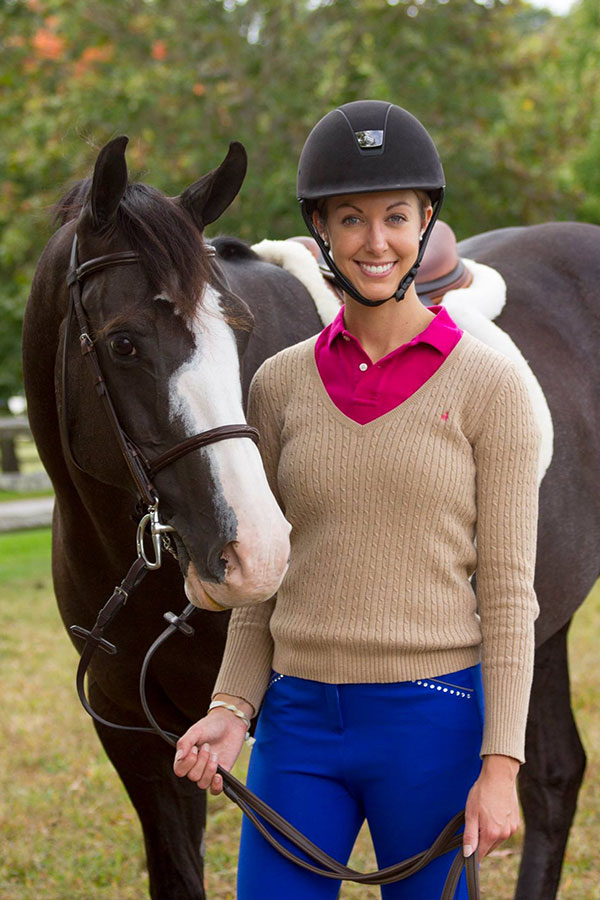 Features
Despite my attempts at keeping my inner horse girl under wraps, I'm guilty of sporting breeches beyond my time at the barn. I wear them on hikes. I wear them to Starbucks. I wear them to the grocery store. I even wore them to the office. Annie's are the equestrian equivalent of yoga pants and I want to spend ALL DAY in them. The 4-way stretch fabric is so ridiculously soft and figure-flattering on any size or shape.
The measurement chart on the Annie's website was invaluable for helping me pick the perfect size. And the legs fit wonderfully despite not coming in "long", which is especially important to my 5'10" legs for days self. Is this real life?
Oh, and did I mention that they have the most amazing, deep front pockets?!
Options
With color options to suit everyone's taste, you can say goodbye to boring tan and black. Go ahead, bring back that old school style with rust! Or maybe you want to stick with the signature and oh-so-classy Tiff-Annie blue. Don't worry, there are still neutral options for those who are afraid to leave their comfort zones but still want the functionality, affordability and comfort Annie's brings.
Thumbs Up 👍
If you want to stand out in the ring, you need something that draws people's attention—and that's these breeches!
Thumbs Down 👎
Each color is made in limited quantities, so popular sizes are often "out of stock" on Annie's site. As well, not every color is made in knee patch.
Price
Coming in at $105, you can't beat the quality for the price. Try finding Tailored Sportmans in every color with lycra leg openings (and full seat)! Yeah, I didn't think so. I snagged mine for $88.54 with free shipping  at Carousel Horse Tack's Labor Day Sale.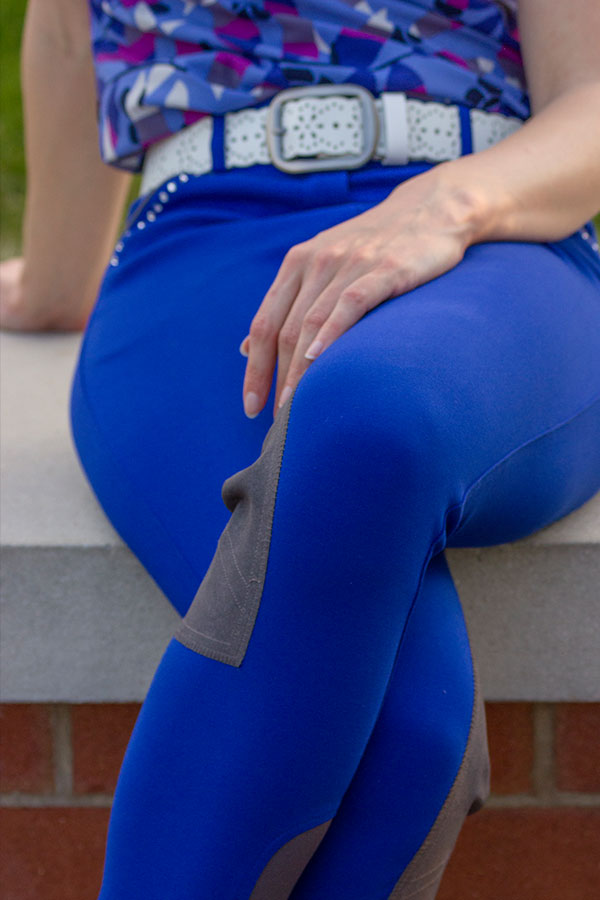 Bottom Line
We're excited to see what lies next for Annie's. New color and product releases arouse quite the excitement amongst horse girls of any age. And the sales…we live for the sales!
So tell us: what color Annie's breeches are you lusting over and how would you style them?
—
Find out more about the Annie's Equestrienne Apparel Tardies Breeches with Bling here.
You can also check out Annie's Equestrienne Apparel on Facebook, Instagram and Twitter.