A horse girl can NEVER have too many pairs of Aztec Diamond Equestrian breeches!
I first stumbled upon Aztec Diamond Equestrian on Instagram and was instantly drawn to their modern take on traditional show clothes. Shirts with lace, technical leggings, and breeches with symmetrical (yeah, I said it) back pocket embroidery…need I go on?!
After much internal debate, my wallet settled on the Grey Amelie Breeches. When my breeches arrived (in less than 4 days from the UK, mind you) I eagerly ripped open the pristine packaging, yet was hesitant to wear them outside of the house in fear of getting a "who knows what" spot on a leg. A rider's nightmare! Well, eventually I forced myself to get the scissors and give them a test ride.
Features
I have had lots of compliments while wearing these Aztec Diamond Equestrian Grey Amelie Breeches. They are are extremely comfortable, really flattering, and keep you tight in the tack with silicone knee patches.
These are like a second skin. The best part: you won't feel like a sausage stuffed in casing. These breeches keep those unsightly bulges to a minimum.
With added wicking and cooling technologies, these are my favorite pair of breeches this summer!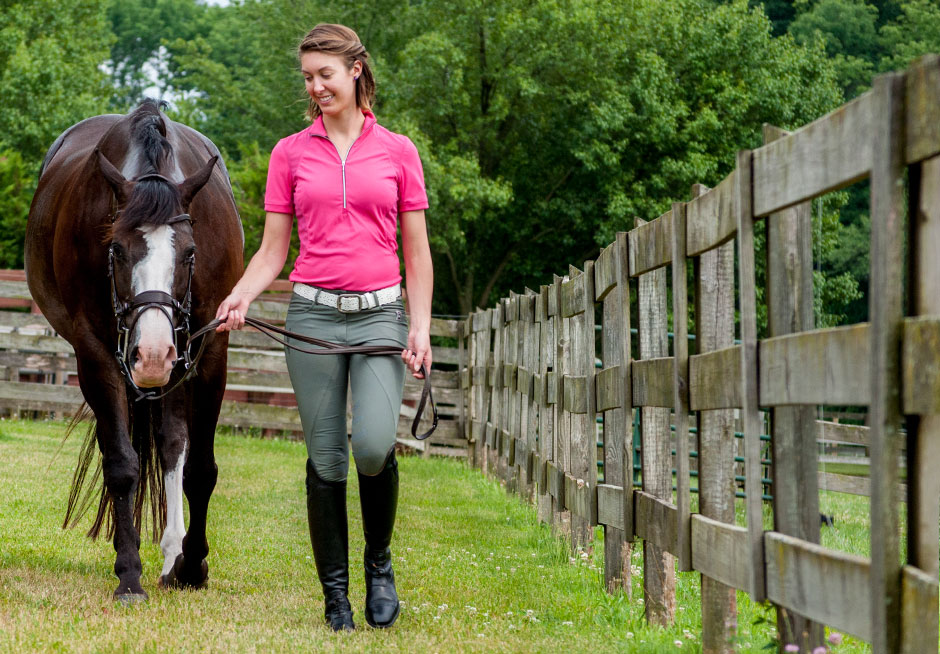 A cheaper alternative to Animos? Perhaps! However, the fit is quite snug in comparison and does not offer much stretch in the waistband (no food babies on board). Aztec Equestrian offers a detailed size chart on their site, but I would suggest sizing up if you're unsure. As reference, I am a 28 in Tailored Sportsmans and measured myself to be a UK 8–a 10 might have been more forgiving around my waist.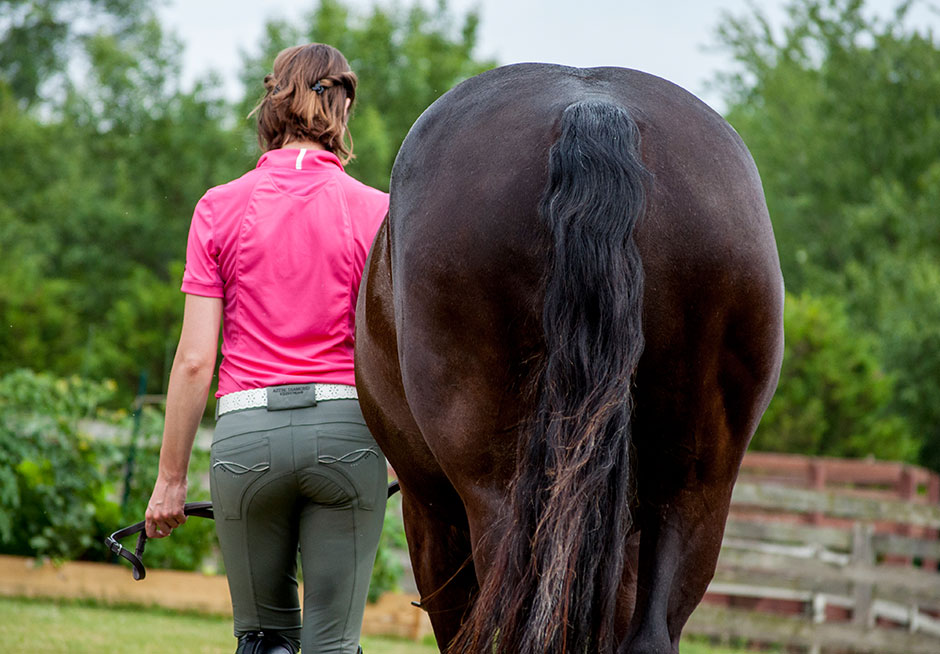 Options
Aztec Diamond Equestrian offers three collections – Training & Leisure, Competition Wear, and Limited, allowing every budget to buy the brand. The Amelie Breeches are part of the Training collection and come in a variety of colors (have you seen the Aubergine?! Swoon); however, each are made in limited quantities, so order early if you want to enjoy a pair.
Thumbs Up 👍
The lighter weight fabric is really nice to have in summer.
Thumbs Down 👎
Attention taller ladies! If you are above 5'10", these may be too short for you. The lycra leg openings were my saving grace, as velcro leg closures on a different brand would have created a bad rubbing situation.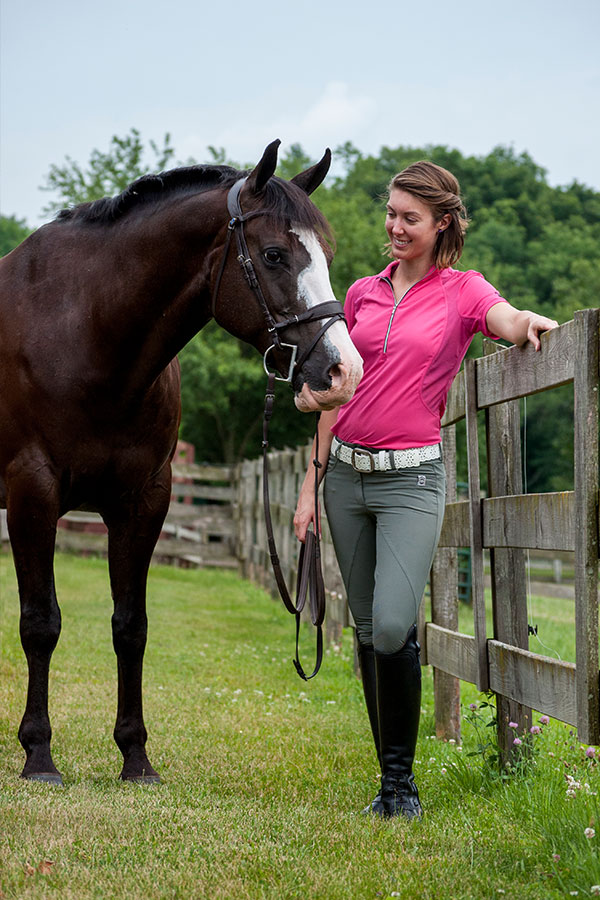 Price
At £90.00 ($118), my stomach could handle this. The shipping came out to around £20.00 ($33) though, a bit more difficult to digest, but quite reasonable all things considered.
Bottom Line
Overall I am extremely pleased with my purchase experience from Aztec Diamond Equestrian. It was excellent from start to finish and I will certainly order again. In fact, I had to talk myself down from immediately grabbing a second pair of breeches at the time.
Love the accessories featured here? Check out our full review of the Mrs Darcy belt.
—
Find out more about the Aztec Diamond Equestrian Grey Amelie Breeches here.
You can also check out Aztec Diamond Equestrian on Facebook, Instagram and Twitter.