Leggings aren't relegated to just the gym any longer. Athleisure is on the rise because it is contemporary and incredibly easy to wear. The key ingredient to doing it right is subtlety, which is why we are bowing down to the Technical Stretch Leggings from Aztec Diamond Equestrian.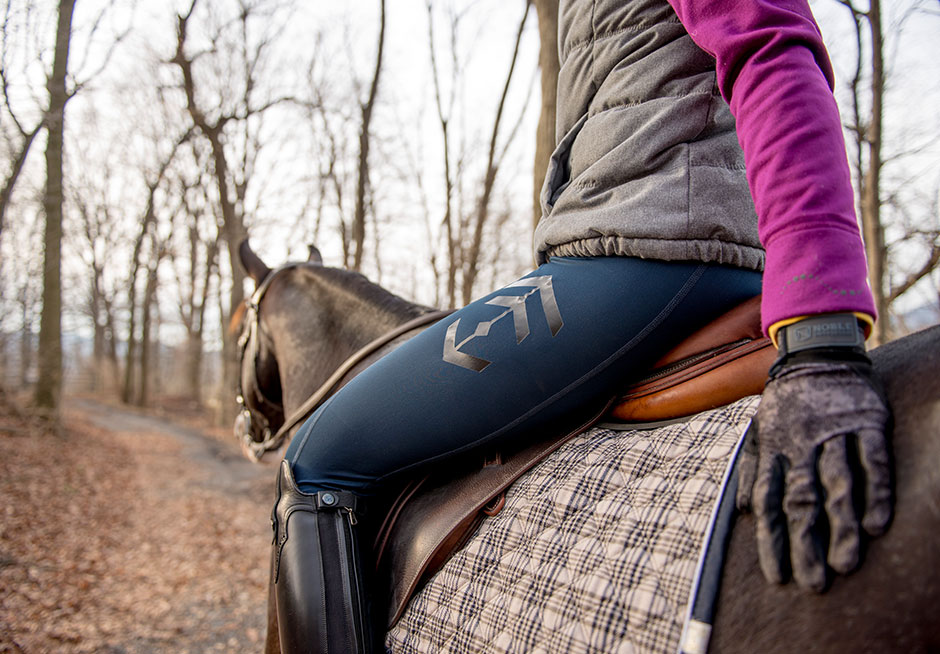 It isn't often that you find a pair of leggings that pull triple duty as riding breeches, yoga pants or lounge wear. Suitable for both workouts and dressing up! I can style an entire ready-for-anywhere look around these leggings by throwing on my favorite Dubarry boots, leather moto jacket and a chunky scarf.
Features
The technical stretch leggings are very durable, making them perfect for long rides. They're high-waisted and the thickness of the fabric keeps me feeling supported and concealed thanks to the tight fit and opaque material. The thickness also means you can wear them with shorter tops and shirts, modestly. Bonus: they wash up well!
I found Aztec Diamond Equestrian's size chart quite accurate. It directed me to a size small and that worked nicely for me.
Wearing leggings also saves me time throughout the day: I can leave my couch for the barn and even grab dinner and drinks with friends afterward with a simple change in accessories. It's my everyday uniform. They score a 10/10 on the comfort scale.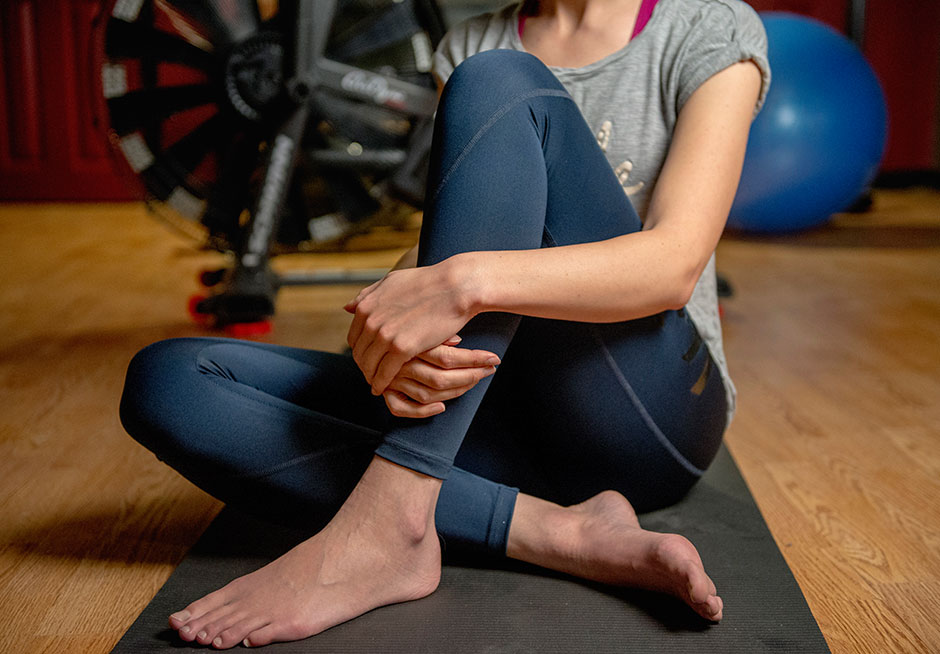 Options
They come in various colors, but the navy and grey are favorite hues (after black of course). I would be pretty stoked if Aztec Diamond Equestrian came out with new shades to match their Scarlett breeches; in particular the lovely steel color.
Thumbs Up 👍
As a girl who regularly wears Aztec Diamond Equestrian Technical Leggings as pants, I legitimately feel like I can handle whatever life throws at me. Zombie Apocalypse? No problem!
Thumbs Down 👎
I find that I am warm enough in my leggings, but I'm not usually outside for long periods of time in the winter. For colder months, I am holding out hope that Aztec Diamond Equestrian produces a fleece-lined pair to keep me nice and snug during our harsh Pennsylvania winters.
Price
These leggings are actually super affordable at £30.00 (about $36.72). They fit, feel, and perform in a way that I feel justifies the price.
Bottom Line
If you thought you couldn't possibly need another pair of leggings, you might want to reconsider. Aztec Diamond Equestrian's Technical Stretch Leggings are better than any pair of riding tights I've ever owned. I definitely plan on buying more of these!
Would you wear these leggings to the barn or the gym? Let us know in the comments!
—
Find out more about the Aztec Diamond Equestrian Technical Stretch Leggings here.
You can also check out Aztec Diamond Equestrian on Facebook, Instagram and Twitter.
I received this product for free for the purposes of testing it and reviewing it. All opinions expressed are truthful and 100% my own.