Lock up your shorts, pour out the rosé and take out your Dubarry's. Layer season is here and I couldn't be more excited about the In2Green eco horse bit poncho!
For months I had been lusting over this pullover poncho, so when I finally saw it on sale at Mod Equestrian, I knew it had to be mine!
Once it arrived, I squealed! It's even more beautiful in person, made to feel like I've worn—and loved—it for years.
Features
Knit in recycled cotton-blend yarn, I appreciate that I didn't have to sacrifice quality for comfort. Plus there's no better feeling than knowing you've helped to reduce landfills.
This poncho is not too heavy, but adds just enough warmth to keep me cozy on a chilly evening; a great transitional piece for when the temps fluctuate!
Falling at my hip, the asymmetrical design is well proportioned for someone tall like me. The draping is also somehow magically flattering and I kind of love it.
Its style is right on and makes the simplest of outfits like leggings and a tee more chic. This piece gives me the "I know what I'm doing" look. The colors and pattern make it so easy to coordinate with just about everything I own!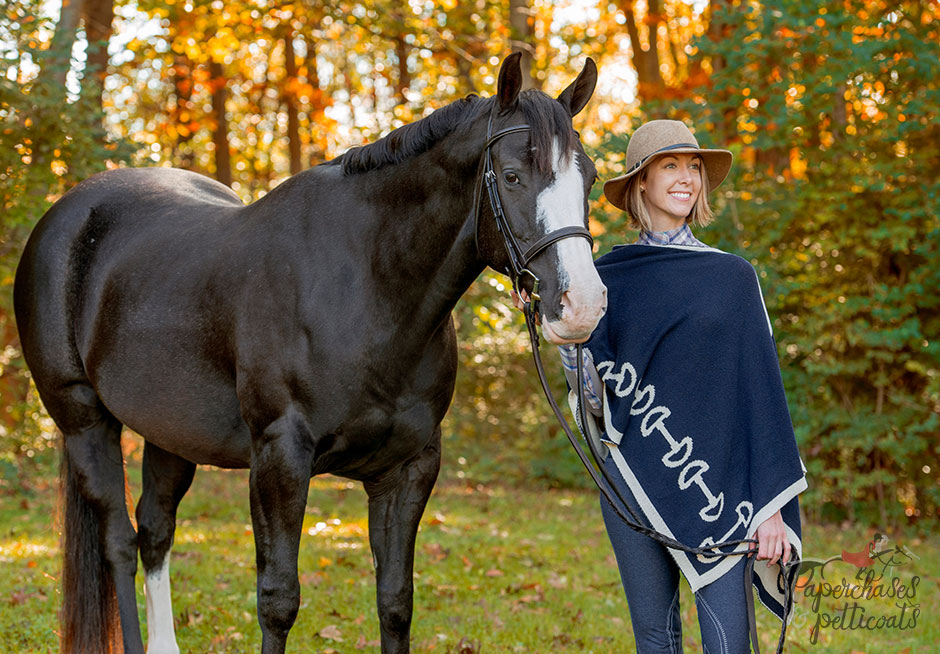 Another win: the bigger fit is perfect for those extended holidays where I'm trying to hide food baby remnants.
Options
In more than six colors (I love the navy/oatmeal), this poncho will add a pop of fun to any wardrobe. Plus, its reversible nature allows me to get twice the wearing options!
Thumbs Up 👍
When I throw this poncho over my basic pieces, my look instantly becomes stylish, trendy, and WARM.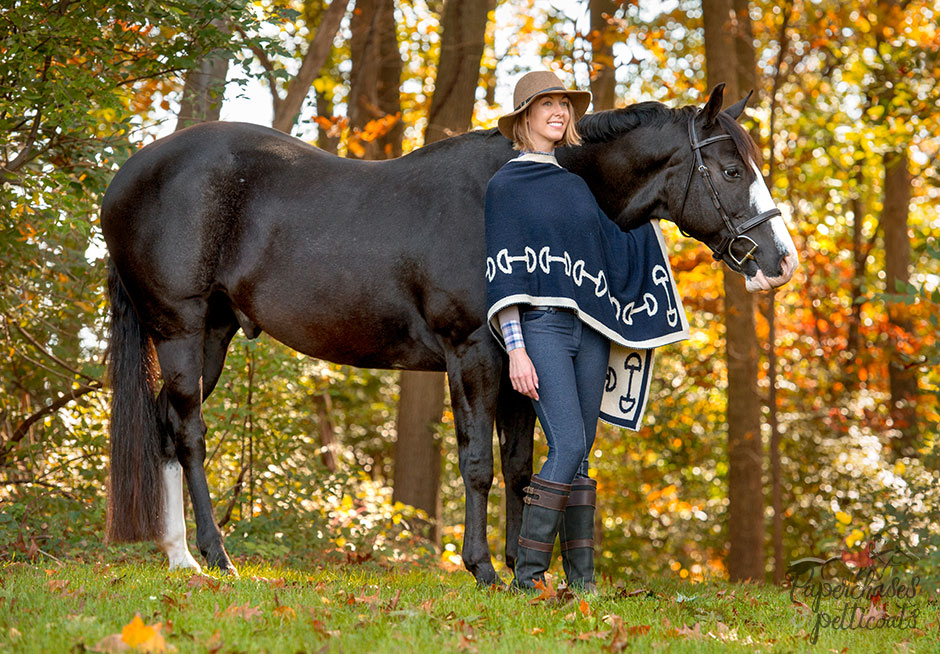 Thumbs Down 👎
It's hard to layer a jacket or coat over this poncho, which makes it difficult to wear outdoors unless the temperature is just right. But find me one that does!
Price
I hit the jackpot when I discovered my poncho at Mod Equestrian for, I kid you not, $44 plus shipping. You probably hate me right now and I don't blame you. The $110-on-sale-for-$44 eco-friendly yumminess is my favorite piece this fall!
Bottom Line
Wearing my In2Green eco horse bit poncho is like free therapy with all the life-affirming compliments and envious stares I get. Trust me when I say this is one wardrobe staple you'll want to snatch up because, come on, who doesn't love a horse bit poncho?
How would you wear an In2Green eco horse bit poncho this season? Tell us in the comments below!
—
Find out more about the In2Green eco horse bit poncho here.
You can also check out In2Green on Facebook and Instagram.