Ah, merino wool. How I love thee? Let me count the ways… This natural fiber is soft, breathable, moisture wicking and retains very little body odor: designed for adventures everywhere. The Kastel Denmark Charlotte Merino Wool Quarter Zip Collection is one such garment, and through it, my affair with merino has deepened.
Features
This great looking quarter zip pullover shirt is constructed with 100% Merino Wool, an optimal choice for regulating temperature. Its athletic design allows for effective heat retention and moisture management to keep you more than warm when it's ridiculously cold. I put it to through a test and its antimicrobial and moisture wicking properties kept odor under control! So, whatever riding conditions you may encounter, you'll always be prepared with this shirt from Kastel Denmark.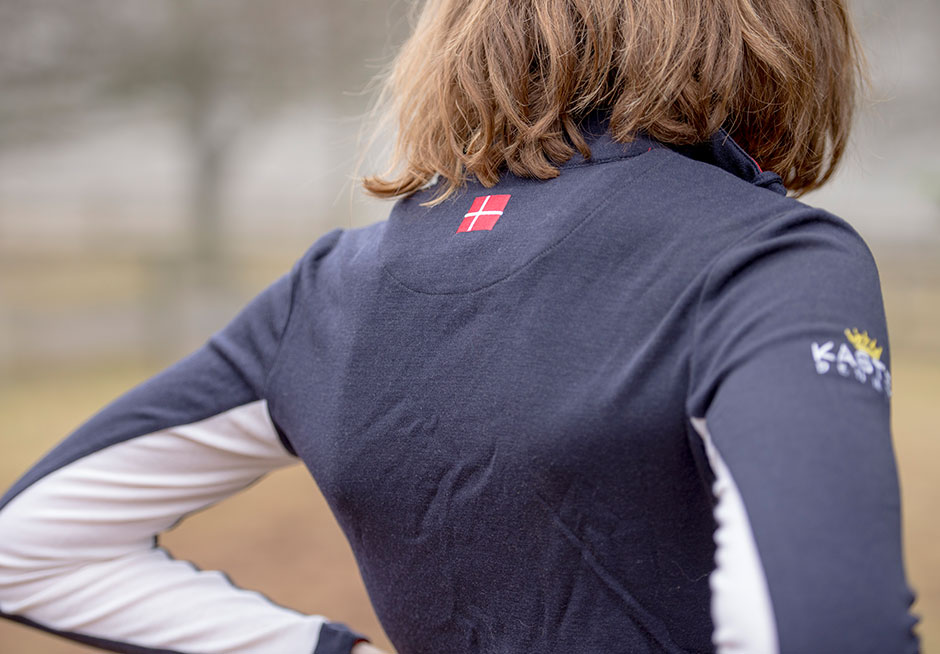 The stylish quarter zipper is versatile through the seasons, so you can wear this shirt by itself or as a base layer on those extra chilly morning rides. Wearing this shirt with a down vest and a thin stretch top layer made everything toasty enough for a low-forties January ride, despite being damp and windy out.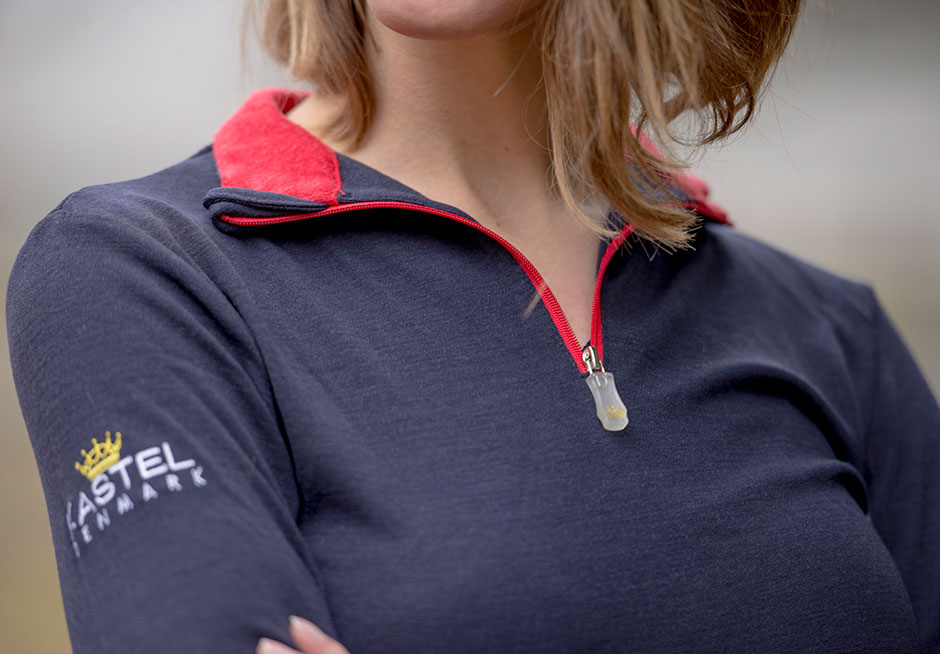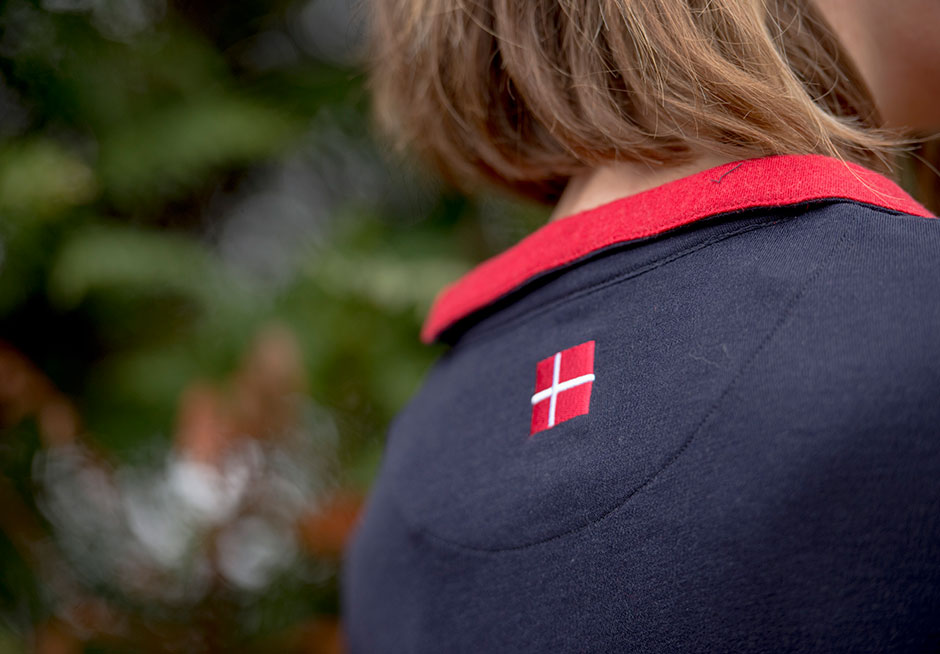 Incredibly soft, with no itch and comfortable for all-day wear, this shirt feels like a second skin! I've been wearing this shirt all over, not just for riding, because the navy with white and red trim (comes in many different colors) looks so sharp with my favorite denims and sneakers. In dress code situations, it could even pass as a collared shirt. I wore it to the office and was surprised by the number of compliments I received. Everyone was impressed by the color, cut and fit. And they don't even know how comfortable it is!
Options
The 1/4 zip comes in a multitude of styles and colors. Whether you're a high caliber athlete or a more recreational rider, the Charlotte Merino Wool Collection has something for you–quarter zips, full zips and crew necks.
Thumbs Up 👍
You can skip the drycleaner and wash your quarter zip at home for super-simple care! It's safe in the washer, so all you have to do is turn it inside out. I washed it twice on my washer's gentle setting and hung to dry, following the washing instructions on the tag. It came out looking exactly the same. No fuzzing, no shrinking, no stretching. This shirt keeps it shape and survives abuse quite well.
Thumbs Down 👎
Merino wool requires special storage care to prevent damage and to keep the shirt looking as new as possible. The most ideal storage location is a cedar closet, where insects can't find your wool, but you can enjoy the same protection by placing your shirt in a breathable cotton bag or garment box.
Price
At $99, this shirt is pricey for the average equestrian looking for a simple quarter zip for her ridingwear staples. However, the Kastel Denmark Charlotte Merino Wool Quarter Zip is worth the investment as it will almost certainly pay off in a lifespan that far exceeds synthetic clothing. Further justify the price tag by moving this shirt from your riding-attire to your office-attire rotation!
Bottom Line
This shirt is exactly what I've been looking for in a cold weather riding/hiking shirt. Fits perfectly, looks great and has not shrunk at all after washing. It might even deepen your love for merino wool like it did for me.
—
Find out more about the Kastel Denmark Charlotte Merino Wool 1/4 Zip Collection here.
You can also check out Kastel Denmark on Facebook, Instagram and Twitter.
I received this product for free for the purposes of testing it and reviewing it. All opinions expressed are truthful and 100% my own.