From saddles to bridles to boots, we're surrounded by leather. So it's only natural that our love affair continues beyond just our tack. This passion is what led me to the Vintage Jockey Race Horse Equestrian on Leather Cuff Bracelet by Luke & Lyla Designs. The contrast of oil-tanned leather to brass link embellishments has an earthy bohemian vibe that is so chic and trendy, I had to get one!
Features
I was impressed at the amazing quality of this handcrafted bracelet, quite evident when you see it in person. Less wide than most cuffs at .75 inches, the leather is thick and sturdy, yet feels comfortable on your wrist. It is quickly becoming one of my favorite accessories.
The snap closures make it really easy to accessorize when you're in a morning rush, which is always a selling point for me. There are two snap positions to adjust the length of the bracelet – a nice feature as most bracelets are too long for my narrow wrists.
A little-known fact: each Luke & Lyla Designs accessory features a small paw print stamp on the back, next to the snaps. This subtle nod to Luke and Lyla (the dogs behind the namesake) is a fitting tribute to the special bond we hold with our pets. An avid animal lover myself, I can appreciate the cleverness in the branding.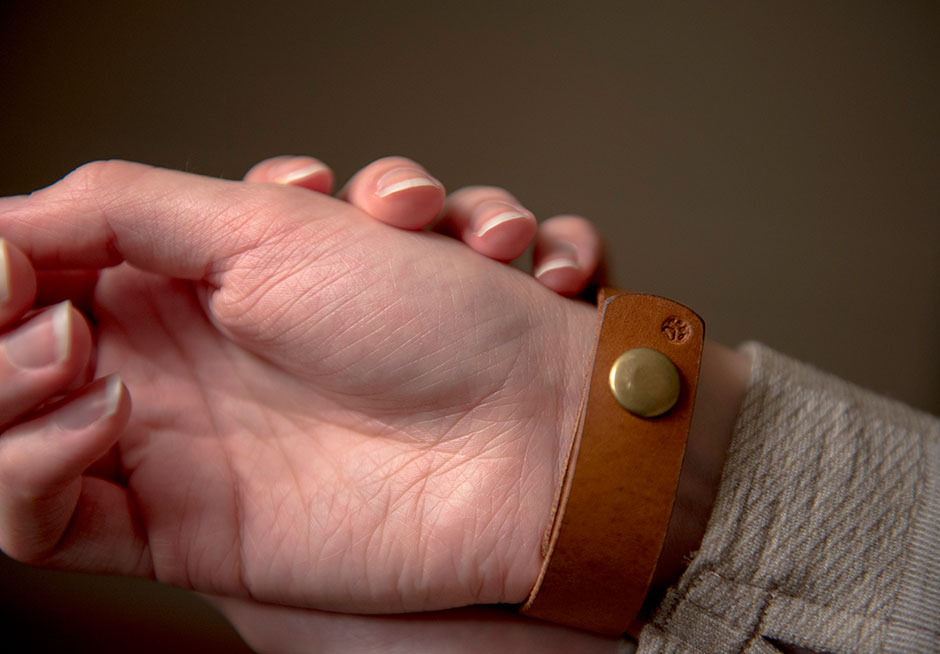 Options
This cuff comes in three colors: tan (which is what I have), chocolate, and black.
Combine a group of various colors and brass patina for a funky stacked look, or keep it monochromatic for a sophisticated chic style. The brass details and leather colors/stains make each cuff one of a kind.
Custom work is also available by request, but you're going to want to check out their wide selection of ready-made equestrian items now:
Thumbs Up 👍
I am pleased with how effortlessly this edgy leather cuff fits into my everyday wardrobe. Whether I am dressing up or dressing down, Luke & Lyla Designs' bracelet always adds a bit of pizazz to my ensemble. This blog is quickly turning me into a bracelet girl!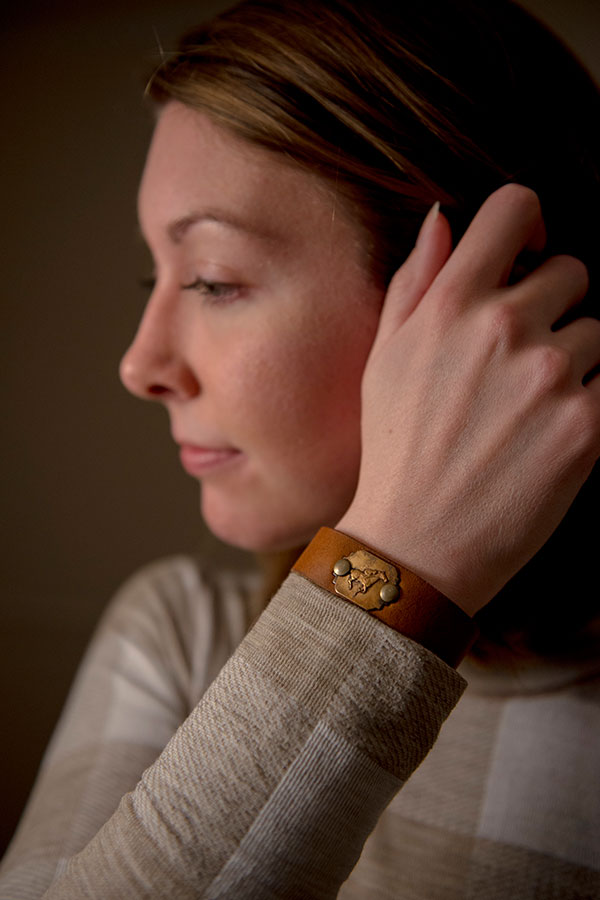 Thumbs Down 👎
Once you get started, it's hard to stop – you'll want to collect them all!
Price
And while it may look very expensive, it's actually quite affordable, priced at $40. Each cuff also comes with a small canvas drawstring bag for storage.
Bottom Line
I think it's fair to say I'm hooked! The leather and antiqued brass give this bracelet a dynamic texture that turns jeans and a T-shirt into an outfit just like that. With versatility like that, it's hard to pass up.
—
Find out more about the Luke & Lyla Designs Vintage Jockey Race Horse Equestrian on Oil-Tanned Tan Leather Cuff Bracelet here.
You can also check out Luke & Lyla Designs on Facebook and Instagram.
I received this product for free for the purposes of testing it and reviewing it. All opinions expressed are truthful and 100% my own.