If you're on Instagram, you've probably seen the fabulous helmet monograms, glove monograms, breech monograms, whip monograms and the like by Personally Preppy. Spearheaded by prepsters Tate and Kir, if you can dream it, they can make it! These sisters are passionate about taking your accessories to the next level with a personal touch.
Did I mention everything in their store is affordable? Say whaaaaaaaat.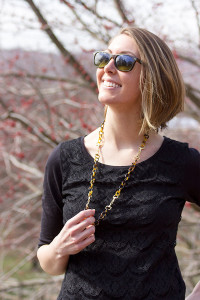 Buyers beware: browsing Personally Preppy equestrian jewelry is dangerous and should be done with caution. You will want everything. And you'll want it now.
It pained me to resist buying something nice for myself and instead put it on my Christmas wishlist. The struggle was real.
As luck would have it though, I ended up with an even better gift than originally planned! I asked Santa's helpers for turquoise enamel bit earrings and only after ordering a pair were they made aware that particular color (and most other colors too) were out-of-stock. To make up for my possible dismay, Personally Preppy's delightful customer service saved the day by throwing in a tortoise bit necklace with a pair of black enamel bit earrings. Two for the price of one! Score!
These are a few of my faaaaaaavorite thiiiiiiings thanks to my boyfriend's family and the staff at Personally Preppy:
These gorgeous simple studs are perfect for showing off your equestrian style in and out of the ring.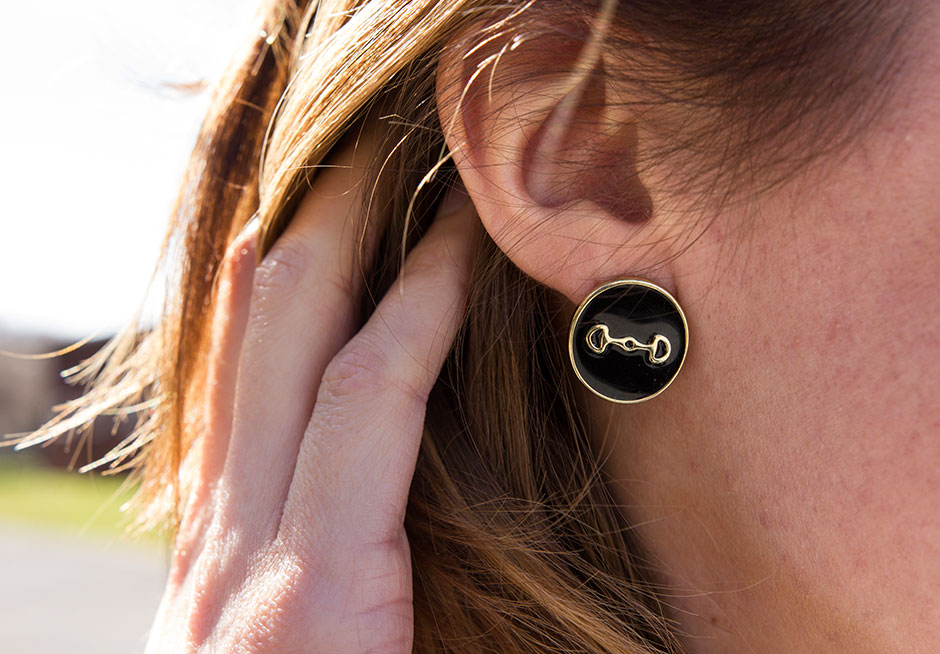 Talk about WOW-factor! This Tortoise shell and gold bit necklace is the perfect length necklace to add class and stay horsey.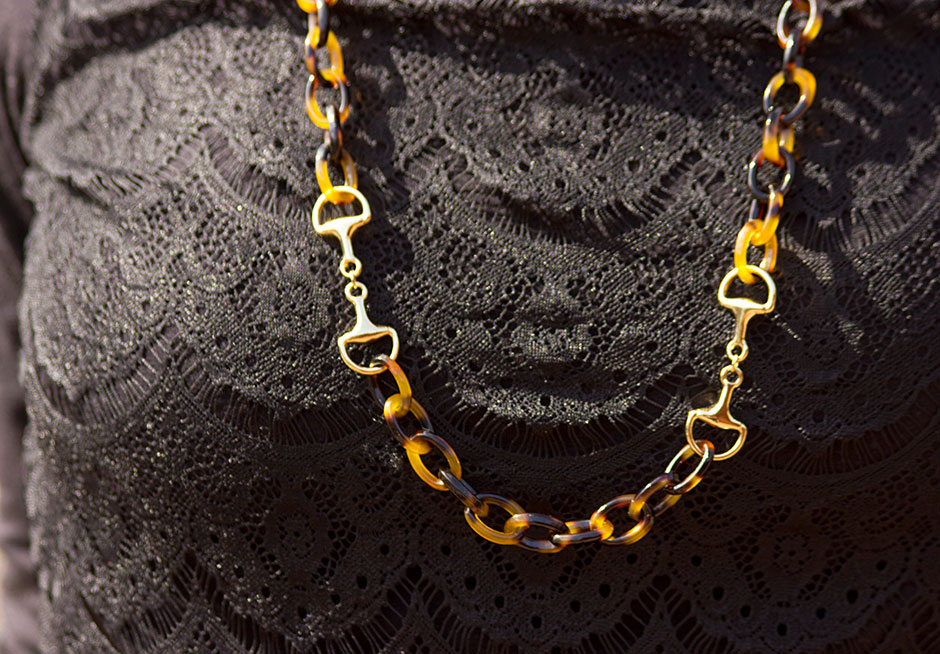 ---
Bottom Line
All in all, I'm glad I waited for my gifts. The necklace was a complete surprise and the two items pair together quite nicely. This is one satisfied equestrianista.
—
Find out more about Personally Preppy here.
You can also check out Personally Preppy on Facebook, Instagram and Twitter.