My personal style is all about convenience and simplicity. So, the best way I've found to keep my look effortless, yet put-together and chic, is through accessories that complement my style without overwhelming it. Adding the Classic Leather Wrap Snaffle Bracelet to build on my design aesthetic just made sense!
Crafted by America's finest harness artisans, Rebecca Ray Designs has built itself a reputation from making high-quality leather goods (including bags, accessories, belts, and more) that are worth holding onto. The Classic Leather Wrap Snaffle Bracelet is no exception, bringing the perfect touch of equestrian elegance to my wrist whether I'm in the irons or on my way to a business venture. A sensational layering piece or fantastic as a standalone, either way; this bracelet makes a welcome addition to whatever outfit I'm wearing.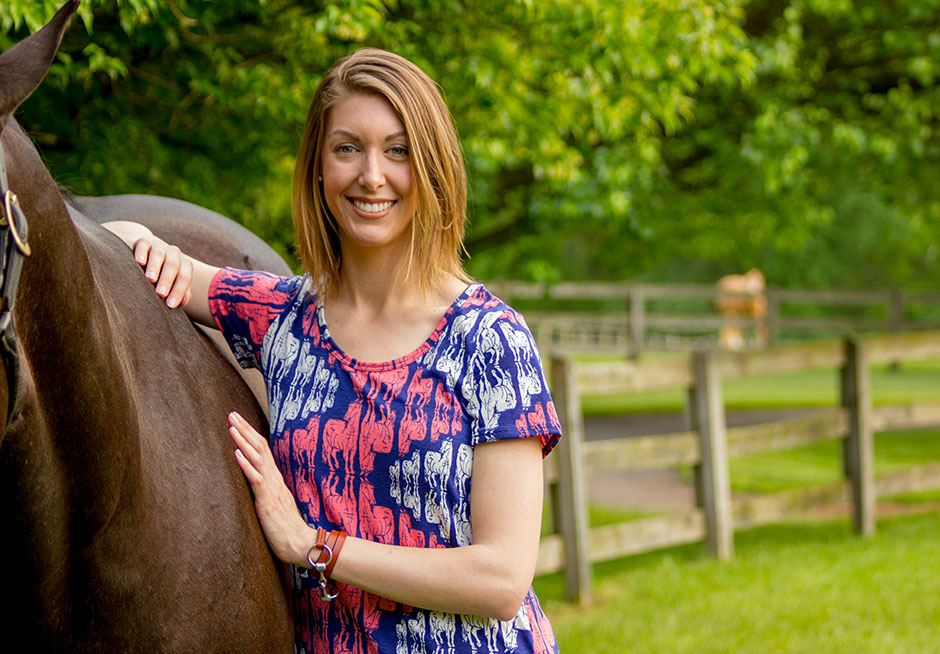 Features
The quality and craftsmanship of this wrap bracelet is second to none. It features a stainless-steel snaffle bit attached to a genuine 3/8–inch, smooth leather strap which is finished with an adjustable buckle in the back. The leather is very lightweight and feels soft and supple.
Options
The wrap bit bracelet is available in black, brown, chestnut (my color!) and red leather with either brass or stainless steel hardware. All The color options are great neutrals and go with pretty much everything. (Hint: You can't go wrong)
Thumbs Up 👍
Color, unmistakable style and the smell of the leather reminds me of riding horses, oh my… I love it!!!
Thumbs Down 👎
While this bracelet does fit me, there is a great deal of extra strap at the end which often causes the buckle to lay on top of my wrist next to the bit detail—exactly where I don't want it to be. So, I find myself constantly adjusting the arrangement throughout the day.
Price
The Classic Leather Wrap Snaffle Bracelet retails for $34.99.
Bottom Line
Do not let this wrap bracelet pass you by…you will get tons of compliments (I sure have)! Because it goes with so many different outfits, I wear it often! A must-have accessory to elevate any horse enthusiast's wardrobe!
—
Find out more about the Rebecca Ray Designs Classic Leather Wrap Snaffle Bracelet here.
You can also check out Rebecca Ray Designs on Facebook, Instagram and Twitter.