Whether I'm wearing breeches or skinny jeans, it's no secret that equestrian fashion is my go-to. One brand, in particular, is taking the equestrian fashion game by a storm. From button downs to ponchos, dresses and competition wear, Rönner Design has it all (and I cannot get enough)!
Features
Rönner Design's attention to details is evident in everything from the fabrics used to the style, fit and construction. Each piece embodies all the things I love about functional design.
I appreciate the brand's consistency not only in design, but also marketing strategy. It's easy for me to recognize individual elements such as their token prints on their own with the brand name nowhere to be seen.
Options
Take a look at my current obsessions below: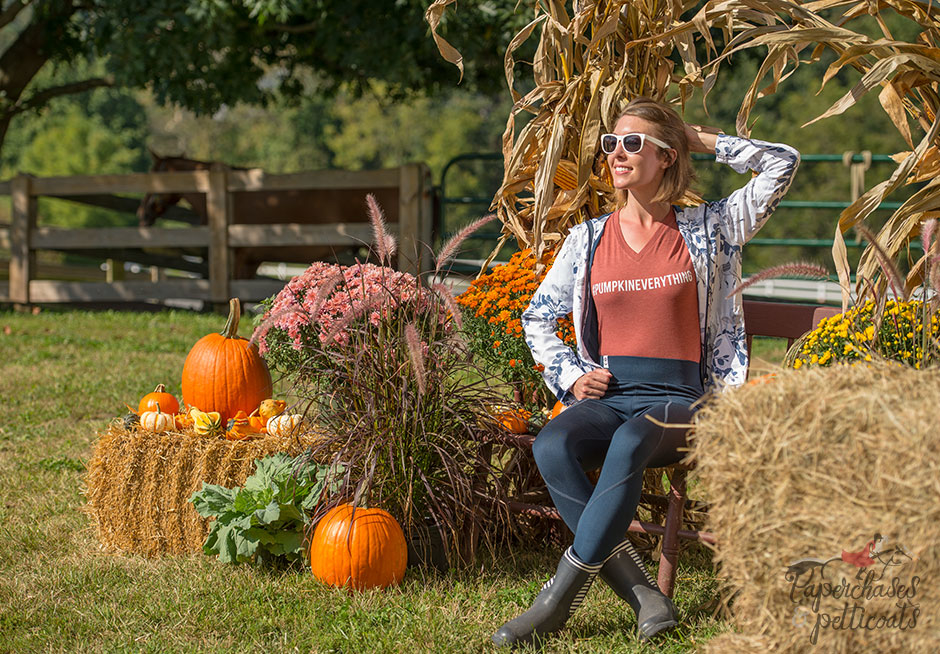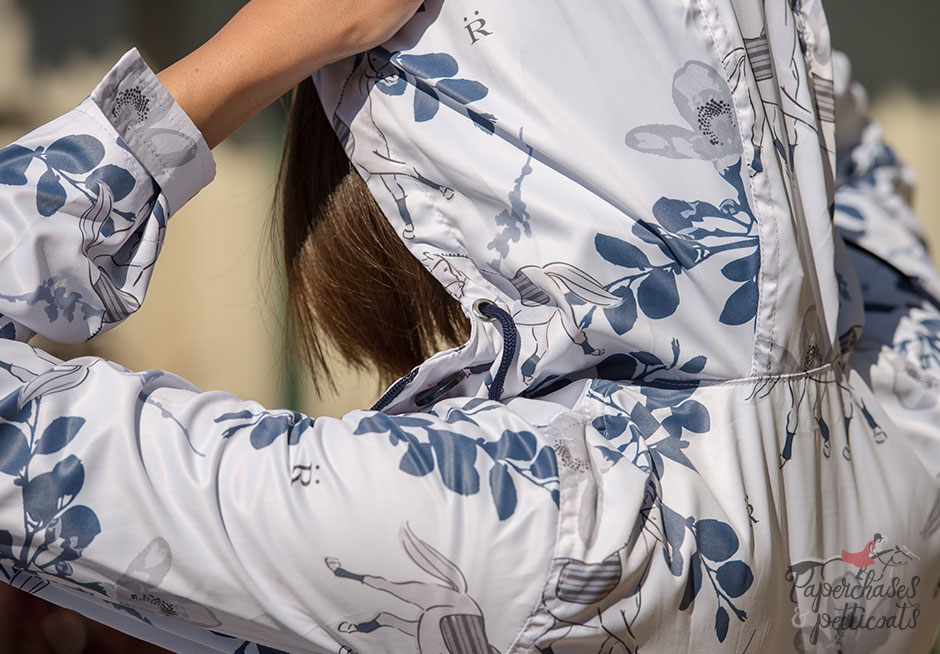 This super cute jacket is ideal for rainy weather or slightly chilly evenings at the barn. Its proprietary waterproof coating and lightweight feel are effective tools in keeping me comfortable in all but a serious downpour. And of course, it matches my Muck Boots perfectly!
Waterlily Show Shirt from the Tropical Equestrian Collection // $229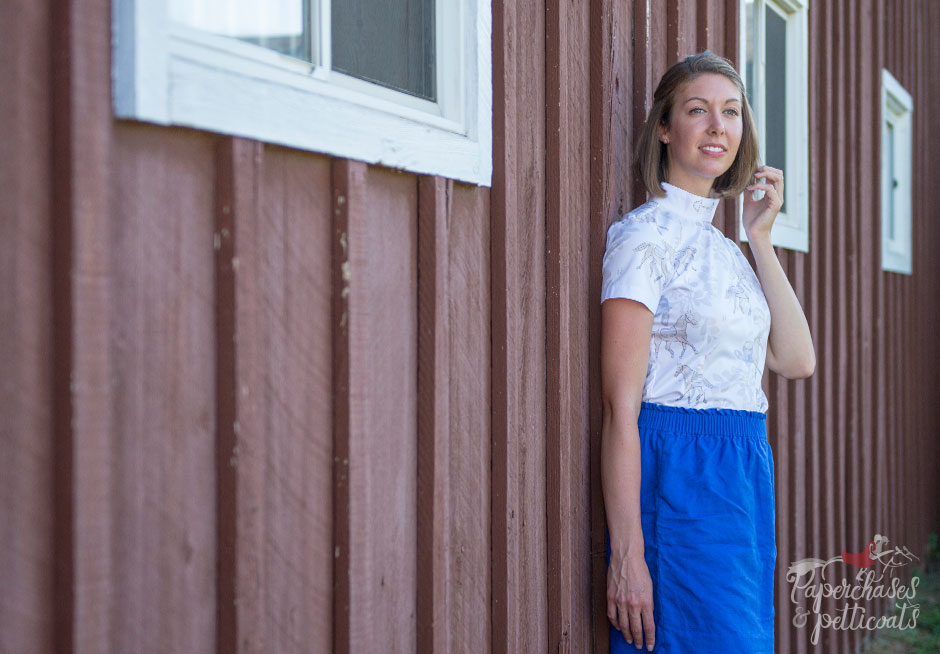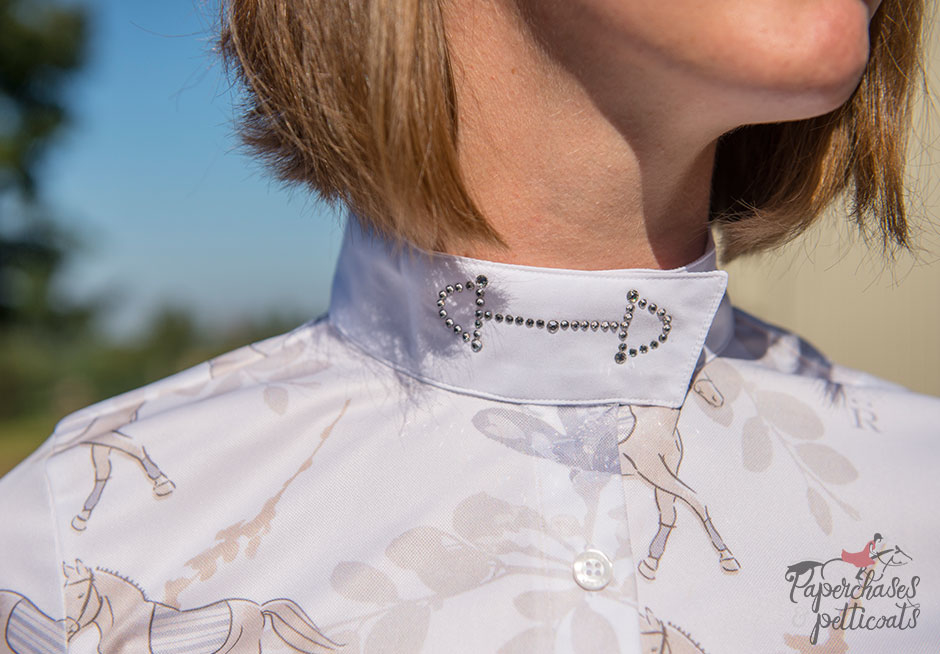 Packing for a horseshow is always challenging, but I never have to worry about wrinkles with the Waterlily Show Shirt. It's surprisingly soft and comfortable for being 100% polyester!
Even better: this is the ultimate transition piece from work to barn. It complements my skirts and boat shoes just as well as it does with breeches when I'm off the clock.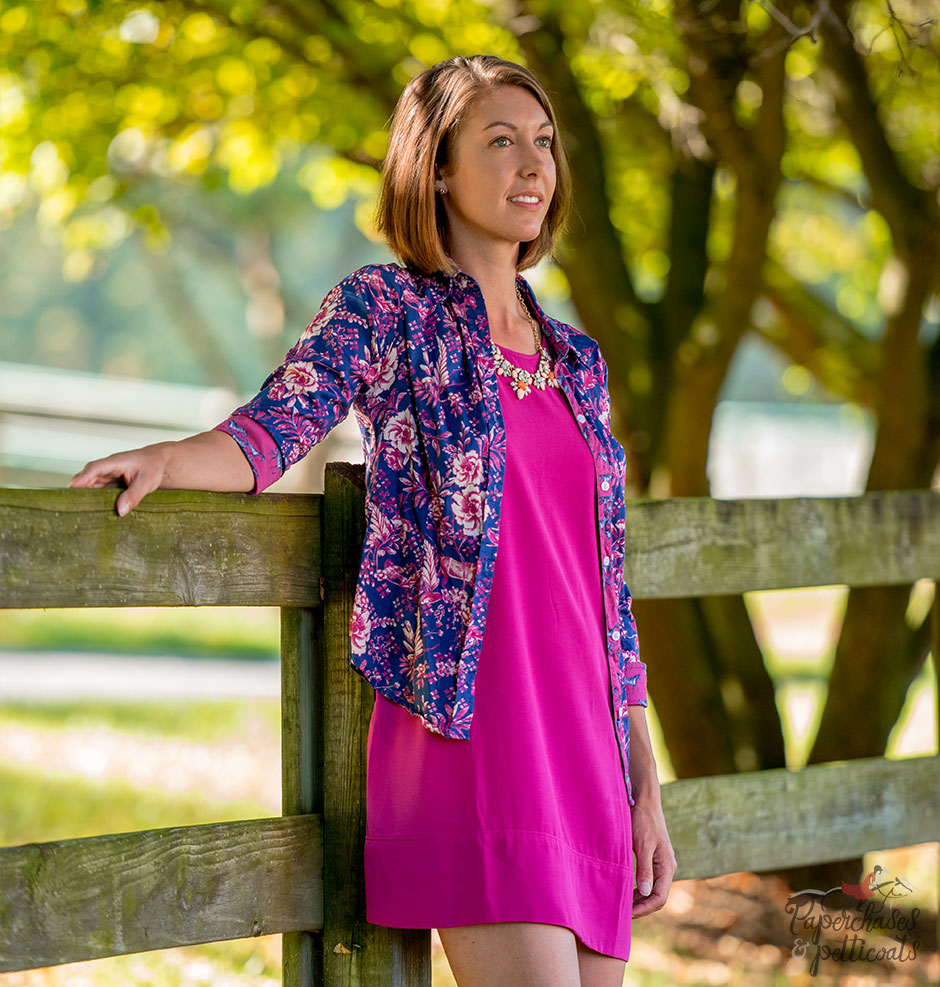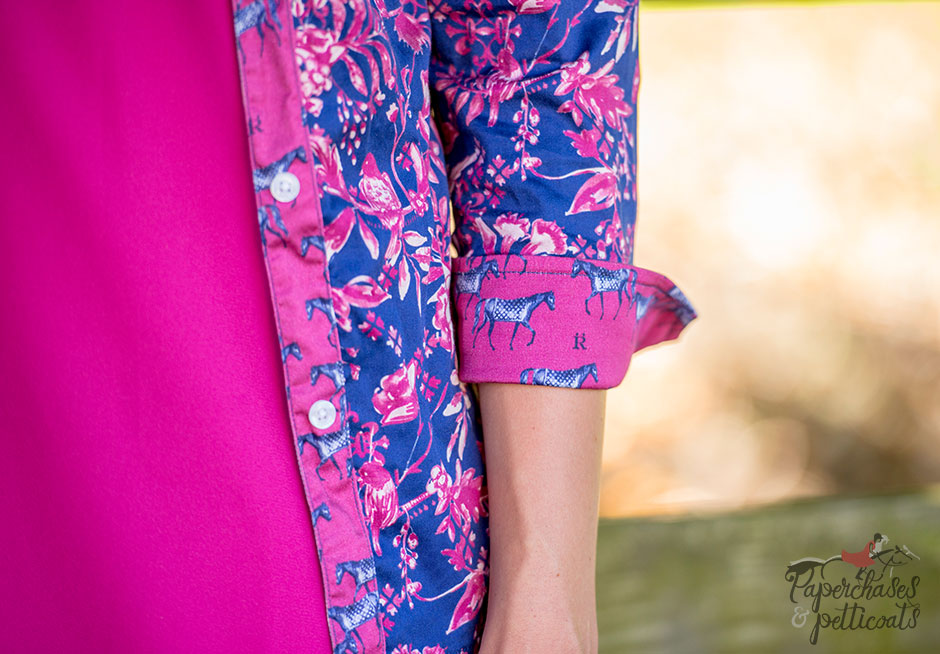 This ¾ length sleeve shirt is the perfect classic button-down for my spring/summer wardrobe. It has a sophisticated look that makes me feel as if I should be sipping mint juleps at a country club! The cotton fabric feels great against my skin and makes it easy to wear day or night, with jeans or a dress.
Damsel Blouse from the Elderflower Collection // $225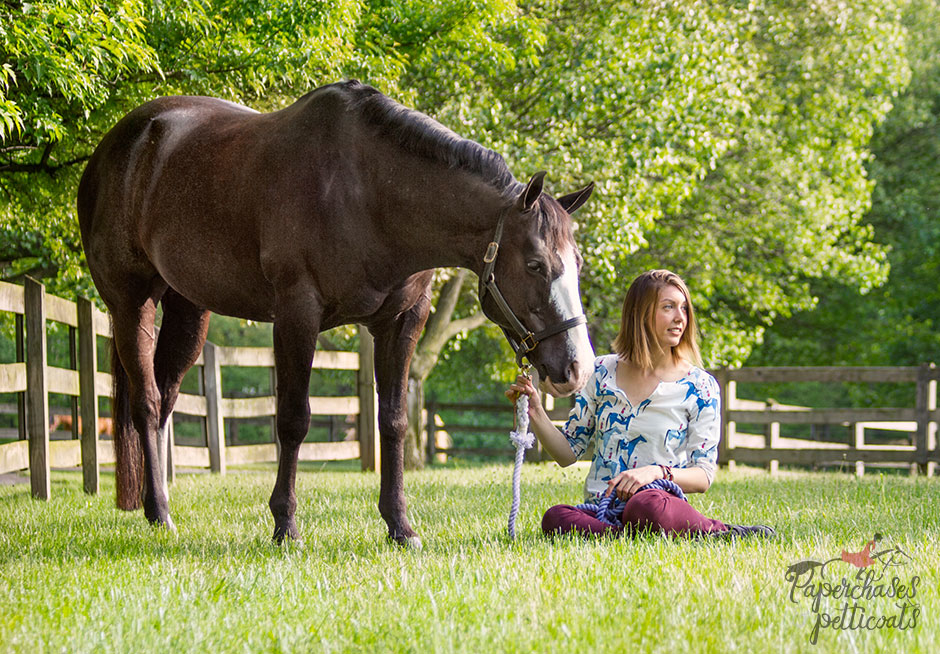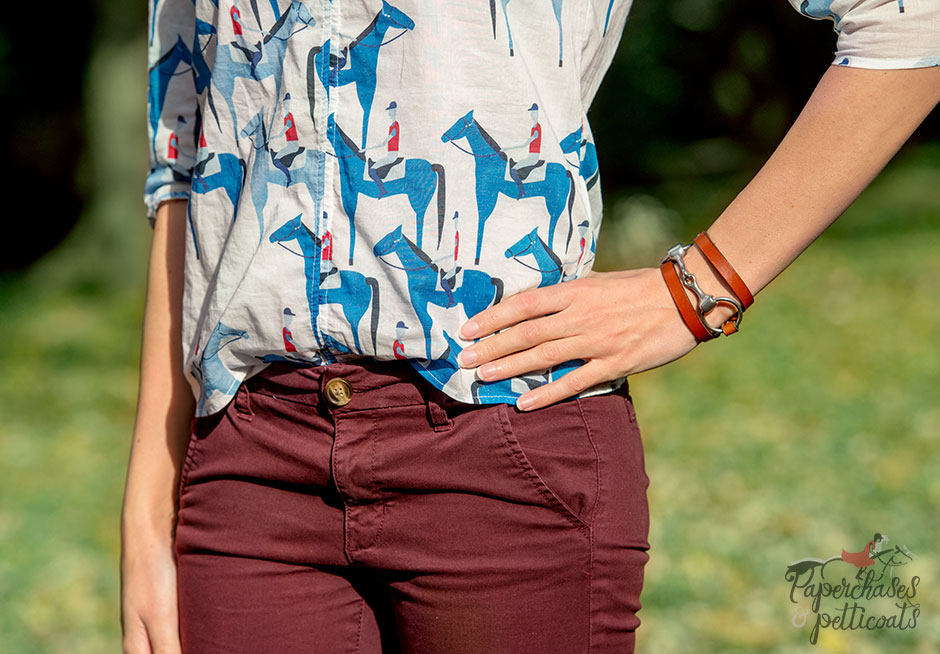 The bold jockey print sold me on this blouse! Looks really cute with a good pair of jeans.
Thumbs Up 👍
Rönner Design can be worn anywhere, from just hanging around the barn to evenings out to office attire. I continue to find different ways to wear each piece!
Thumbs Down 👎
It's difficult to locate a retailer near me. Unfortunately this also comes with the worry that because I'm buying sight-unseen, it just won't fit and I've wasted my money. An accurate sizing chart would help!
Price
If you have a luxurious taste for fashion, this brand won't bust your budget. With that said, I could not afford to pay full price. I've been fortunate to score off-season pieces on great sales.
Bottom Line
When I wear a piece from Rönner Design, it feels like a precious moment—the label's equestrian-inspired clothing, shoes and accessories nod to vintage eras while always staying ahead of the curve.
I can't wait to get my hands on a pair of these mimosa slippers or this dress. Adding to my holiday wishlist!
—
Find out more about Rönner Design here.
You can also check out Rönner Design on Facebook and Instagram.