The first time I saw a monogram applique on a helmet I thought "Ohhhhhh pretty! WANT", shortly followed by "OMG helmets are so expensive these days, wouldn't a sticker ruin the finish?"
After much internal debate, I decided to try the trend and compromised by putting the monogram on my less expensive schooling helmet: a smooth surfaced Tipperary T2. Swanky Saddle makes the custom vinyl appliques with 28 color choices, and 15 different monogram style choices. At $5.00, it's pretty low risk. I got my initials in latte with the inset scroll monogram.
Honestly, the pressure was too great for me to try to apply it to the helmet myself. I danced around the house in anticipation as my husband peeled and placed the applique, "Don't mess up, don't mess up!" and in a mere 2 minutes it was complete. He claims it was easy.
I love the look. It's a shame it's on the back of the helmet where I can't regularly see it!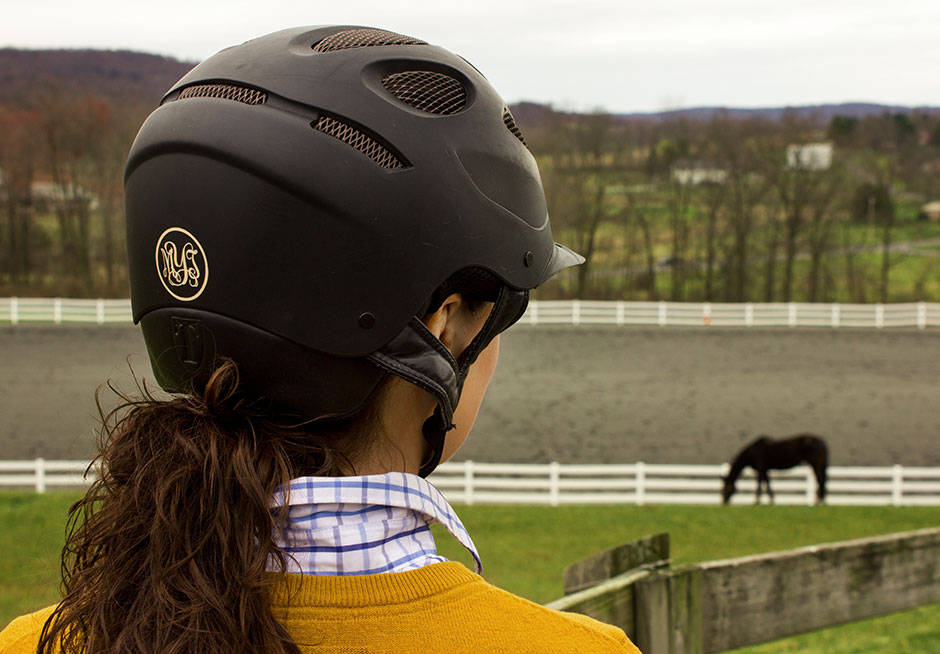 The applique has stayed in place perfectly since December, but I've also been careful when storing the helmet not to scrape the back against any hard surfaces. The applique could probably withstand some more abuse, but it's so pretty that I'd rather not risk it!