Sound familiar? You put a lot of effort into grooming your horse and perhaps even some serious cash towards products to help get the job done, but then kind of ignore the ingredient list? (Guilty.)
Okay, equestrians, it's time to start paying more attention to what you're putting on your horse! The grooming products you use every day can often contain harsh chemicals and toxins, but when you use essential oils, you'll experience the benefits of safe, natural ingredients. And if that's not reason enough to make the switch, maybe Sport Horse Essentials will change your mind.
The first thing that drew me to Sport Horse Essentials grooming products was the fact that they are not made from synthetic substances. This newcomer brand is keeping their ingredients list as close to the earth as possible. The secret is in their high-quality essential oils: the purest way to lock in moisturizing goodness for an insanely velvety texture.
Features
There are a few things to love about this brand, one of which is the chic packaging that will look great in your tack box. I'm a sucker for beautifully designed packages and these products had me at hello. Each grooming product is made by hand, providing assurance of quality throughout the production process.
The natural blend of essential oils, carrier oils, aloe vera, distilled water and white distilled vinegar absorbs quickly and doesn't leave your horse's coat feeling like a greaseball. These oils all penetrate and condition, helping with common skin issues.
What surprised me the most was the delicious scent of sweet-but-not-too-sweet mint, with uplifting and energizing notes. Dexter's coat smells incredible! It's almost like having a body spray and perfume in one. And the scent is not a bit floral, which is great because I tend to avoid anything too girly or heady.
Options
The SHE product package contains everything you need to protect your horse's coat and skin. The set includes one 32oz. bottle of coat spray, one 32oz. bottle of fly spray and one 6oz. bottle of fungus blend. All that's left is hoof oil. OH, WAIT, they have that now, too!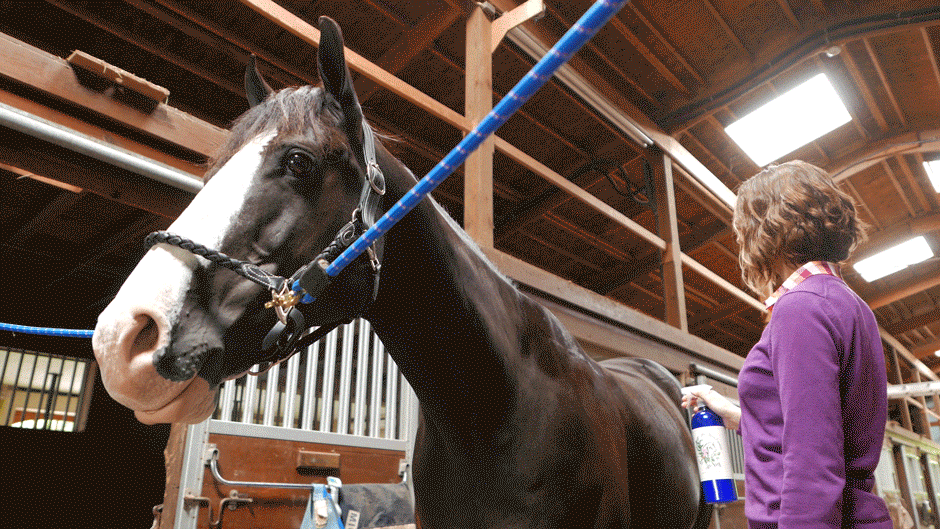 After years of trying various concoctions, I finally found a coat spray that naturally leaves Dexter's hair silky smooth without leaving a residue or build up. It's the perfect leave-in conditioner to apply before a show, a great substitute for silicone sprays which coat the hair and cause breakage after extended use. (Not exactly what I'm looking for in a coat conditioner.)
It's ideal to use for an all-over glow, too. I apply a small amount onto Dexter's coat after a bath to help lock in moisture for wonderfully soft hair. I feel like a little bit goes a long way so you don't have to use a ton.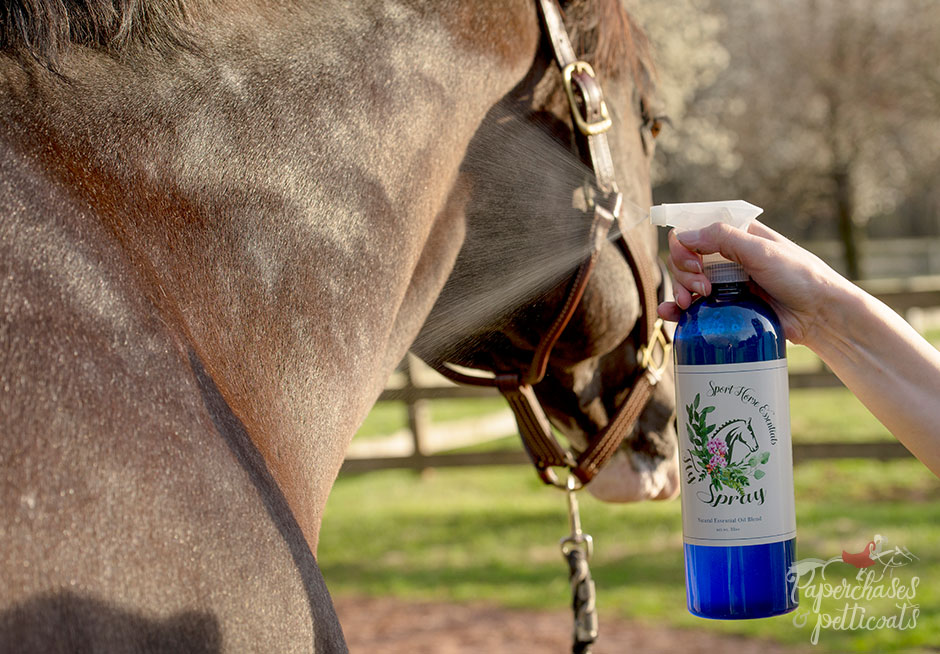 Healthy and effective are hardly achievable when it comes to fly products, until Sport Horse Essentials' Fly Spray! The best part? It really works!
Pennsylvania flies are many and mean, so I find myself spraying this often. But to me, that is a minor drawback over toxicity and potential skin reactions.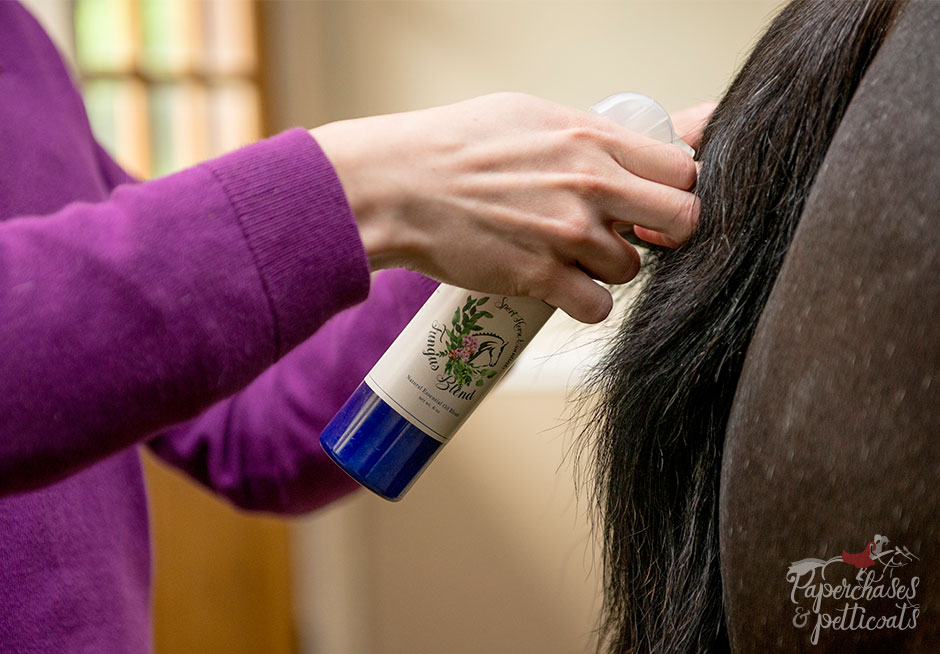 The fungus blend is formulated with witch hazel to combat rain rot, dew poisoning or other types of skin irritations. Because of its anti-itch and anti-inflammatory properties, this spray provides instant relief when I've applied to the dock of Dexter's tail (he's master tail itcher, don't you know). I like that this spray will not only ease itchy skin but also promote healing, too.
Thumbs Up 👍
I like the short ingredient lists. It may be just psychological, but looking at a long list of chemicals that I cannot pronounce makes me anxious.
Thumbs Down 👎
I often forget to continue shaking well during application. As a result, the products sometimes do not perform as optimally as they should.
Price
When you hear the term 'all-natural', can you only envision high price tags? Coming in at $51 for a coat spray, fly spray and fungus blend makes Sport Horse Essentials grooming products a budget-friendly choice that feels like a splurge.  I tried some cheaper natural products and wasn't happy with any of them – they just made Dexter's coat sticky and gross.
Bottom Line
As the natural grooming market continues to grow, I'm becoming more aware of the effects of certain toxic ingredients. It's important to me that Dexter receives the same quality of care as I do, so I'm treating him to the spa experience without the use of harsh chemicals by using the Sport Horse Essentials product package. His smooth skin, gleaming coat and silky tail reflect my concern. Now I can feel good about what I'm using on my horse!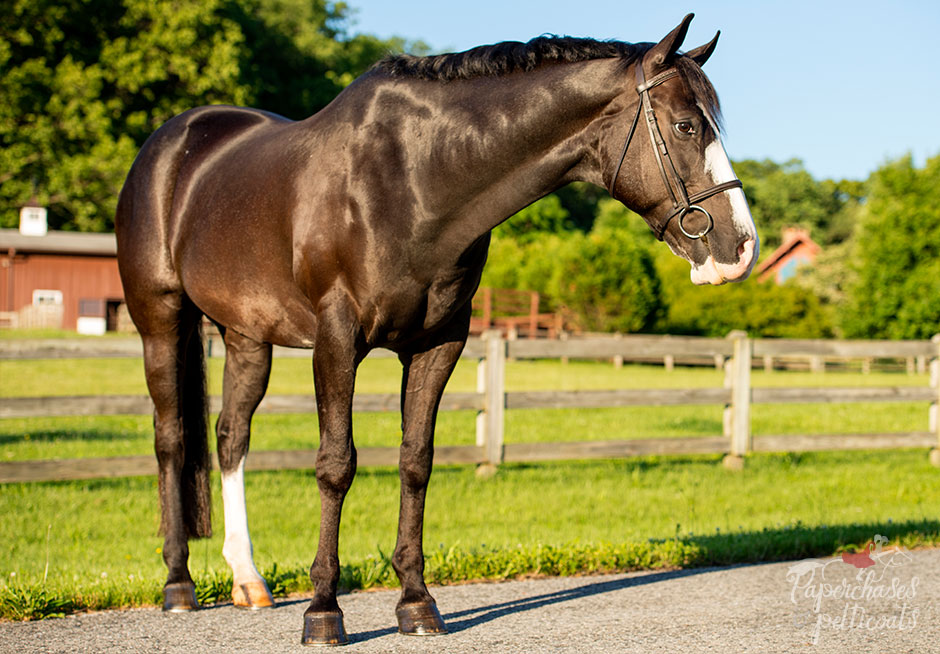 —
Find out more about the Sport Horse Essentials Product Package here.
You can also check out Sport Horse Essentials on Facebook and Instagram.
I received this product for free for the purposes of testing it and reviewing it. All opinions expressed are truthful and 100% my own.