For years I have been warning my horses, "One more injury and I'll bubble wrap you!"
If that was a viable option, trust me, I'd be all over it. Until then, my horses continue to defy my wishes and sooner or later end up needing stall rest. Take Dexter, for example, who is just coming off a six-month pony jail sentence.
Horses don't exactly see stall rest as a luxury, though. And they're not the only ones. We spend countless hours and dollars investing in our equestrian pursuits, so it's difficult to not become frustrated and push the recovery process or want to give up entirely.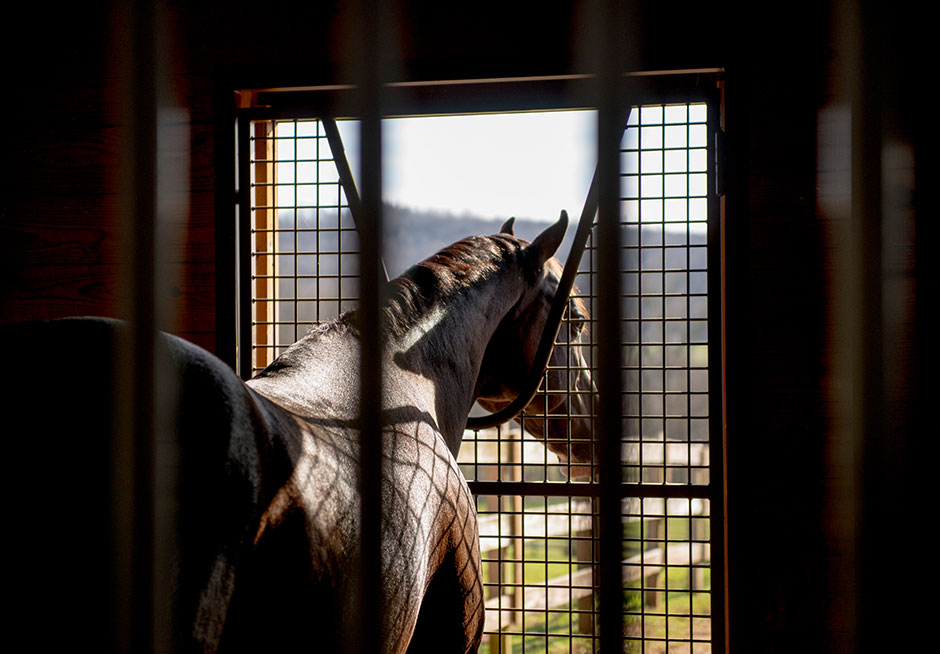 Here are ten things I did to help overcome my negative thoughts during Dexter's recent extended recovery that you can also try:
Don't panic. Instead of thinking the worst, redirect your energy toward gratitude and progress. Be thankful for the network of support you have or the valuable lesson this tough time is teaching you.
Learn from this situation. Objectively size up what happened. Was there an event or decision that created your horse's need for rest? Be a researcher and write down what factors caused the setback so you can focus on what to do differently next time.
Make a plan. Fight back with a long-term plan from your vet that propels your horse's recovery forward. To avoid getting overwhelmed, break down each goal into small parts.
Take it slow. As your horse starts to improve there's some temptation to push harder, but avoid that temptation at all costs! Rushing the recovery process to accomplish some personal goal increases the chance of a setback or re-injury.
Find support. Learn from those who've gone through similar injuries—discuss how they handled setbacks and low-points to shift your mindset back towards optimism again.
Divert your attention. Use this time wisely to manage other needs that aren't necessarily related to the recovery program. Achieve grooming goals such as growing a thicker tail or encouraging dapples. Find ways to make your laid up horse still feel valued with leisurely massage sessions to help keep muscles limber. You can also work on your carrot stretches to maintain flexibility.
Invest in yourself. Just as I believe this is an important time to invest in your laid off horse, it is also an important time to invest in yourself. Push yourself to become better at your sport–Improve your seat and core strength with unmounted rider fitness exercises, audit a clinic or even read online training articles.
Stall rest may not mean stall restricted. If approved by the your veterinarian, light exercise or access to a small paddock can be a positive factor in your horse's recovery to break up the monotony of being in a stall.
Get creative. Use your time off to do something that's mentally different for your horse; something that is fun and gives some benefit. Try teaching your horse to ground tie.
Don't isolate yourself. Find alternative options to keep yourself in the saddle. Riding different horses is an advantage for when you can ride your own horse again. You might even consider volunteering at some local horse show events instead of riding.
After all, stall rest doesn't need to be a setback for you and your horse: it's really just a setup for a comeback.
What are some techniques you all use to push yourself mentally through tough times with your horse?